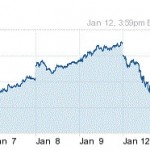 Healthcare deals dominated the top financial news headlines Monday.
Healthcare was the most targeted sector in deal making last year. It reached its highest annual volume on record as early as Dec. 1 with $437.1 billion in deals.
And 2015 has started with a flurry of activity. Indeed, three of the four healthcare deals announced Monday were for $1 billion or more.