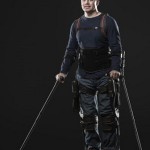 When Money Morning's Chief Investment Strategist Keith Fitz-Gerald first recommended one of his top stock picks in October, he set a growth estimate of 1,358%.
But he's making a correction. That initial estimate was just too low.
Fitz-Gerald now sees this stock climbing 1,417%. The tech stock opened today at just $1.44 per share. But by 2020, Fitz-Gerald sees it climbing to $21.85 per share.