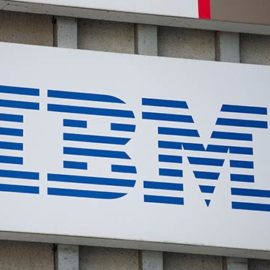 I'd say, "It's hard to believe IBM is 109 years old," but the truth is "Big Blue" has been showing its age for a while now.
Believe it or not, International Business Machines Inc. is actually one of the longest-listed companies on the Dow Jones Industrials, listed from 1932 to 1939, and most recently in 1979. The way the Dow is shedding "legacy" companies these days, who knows how much longer IBM will be there.
It was a little before my time, but once, IBM was the bluest of the blue-chip stocks - in fact, it practically put the "blue" in "blue chip."
There's a lot going on in the company's trophy case. IBM employees have been awarded five Nobel Prizes, five National Medals of Science, and a huge array of prestigious awards.
IBM manufactured the most powerful, widely used computer system in the world for nearly two decades. The company's track record of innovation was unmatched... for a while.
Don't get me wrong: This company is still pulling off impressive technological feats. It's just that nowadays, a whole lot of other companies are, too. Once it was one of the most valuable companies in the country; now it's in 34th place on the Fortune 500.
Its stock is down from its 2013 all-time highs of $213, and not many analysts expect it to get back there anytime soon. Then again, it may not have to.
IBM still has one of the most popular, valuable brands in the word. Just close your eyes and think of "IBM," and I'd bet you can see its famous "eight bar" logo. And, like I said, it's still got more than a few tech aces up its sleeve.
And that is the key to IBM's latest move - why it made such a huge splash.