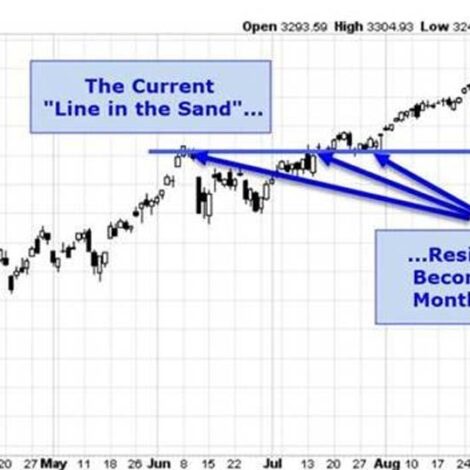 Unfortunately, the political and personal fault lines in the United States are about as raw and volatile as they've ever been. But that's a subject for another time and place.
As investors, whatever our personal politics or feelings are, now is the time to quickly come to terms with what's happening and what likely will happen in the stock market.
Because despite the market's action yesterday, it has drawn a line of its own - a "line in the sand" - and where your money is in relation to this line will make a big difference.