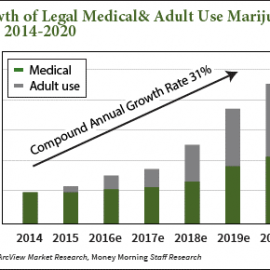 When most investors think of the booming cannabis sector, they don't automatically think "high tech" or the life sciences.
That's a mistake - a potentially costly one.
For one thing, cannabinoids can be used to treat all sorts of ailments, from cancer to arthritis to insomnia, not to mention the high-tech applications exploding in the growth and consumption of legal marijuana.
But more importantly, cannabis investing is out on the "frontier."