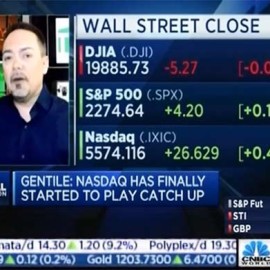 2016's Q4 earnings reports begin in earnest this week. Given the "Trump Bump" that played out from November through the new year, and the incoming administration's regulatory stance, most analysts expect financials to be the standout performers.
We happen to agree this time, but with a big difference.
We think investors who focus only on playing the financials are going to miss out on some big opportunities coming up this month (like Tom Gentile's Money Calendar Alert special gold trades) - opportunities that are going to come with a fair amount of volatility, to boot.
So CNBC World's "Capital Connection" asked Tom to make his first television appearance to name what he thinks will be the absolute best, most lucrative sectors to play - heading up and down - as we move past the inauguration and deeper into this earnings season.