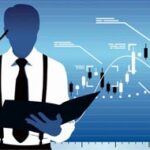 Let's be honest: We've all broken something, whether it's a favorite coffee mug, a bicycle, a window, a computer, a car, a toy - anything.
Me? I'm usually inclined to try to fix whatever it is before I throw in the towel and replace it.
What a lot of folks don't realize is that trading stocks is the same way.
Now, sometimes there's no fixing it, and you've got to close out a position with a loss. It helps me to think of it as paying for a lesson.
But more often, you can quickly fix that trade and walk off with profit in your pocket - and, of course, the satisfaction of a job well done.