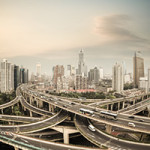 As the coauthor of the 1998 book "Contrarian Investing: How to Buy and Sell When Others Won't and Make Money Doing It," I've always been willing to take the "other side" of the "consensus view." That willingness - combined with a commitment to the long view - has worked out very well through the years.
So, while most people don't trust politicians - especially presidents - as far as they can throw them, I've found it can pay big when you take the chief executive's words at face value.
Consider this:
In a recent story in The New Yorker, political scientist Michael Krukones tabulated the campaign pledges of presidents - from Woodrow Wilson to Jimmy Carter - and revealed something that might shock you.
Presidents actually achieved about 73% of what they promised.
Outgoing President Barack Obama is no exception. Nonpartisan PolitiFact found that he achieved at least a "compromised version" of 70% of his campaign vows.
The investing takeaway here is simple: If we align our investing with the new administration's spending targets, we stand to clean up.