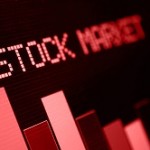 So here we are, heading back to 18,000 on the Dow Jones Industrial Average after dipping below the 15,500 mark back in August, a 2,500 point move up.
There's a good chance you're wondering how to trade the market at these levels. I'm going to tell you.
If I'm wrong and there's no market sell-off, we lose a little money. If I'm right, you'll make a boatload of dough.