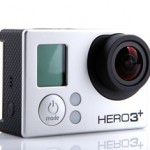 My friends were going camping recently and their bags looked like something from a space shuttle, with cords sticking out of nearly every pocket.
"What on earth have you got in there?" I asked.
A GoPro, chargers, mounting stands, waterproof containers... I tuned out the rest, to be honest.
Just like I tuned out GoPro's IPO, and will continue to ignore the stock for the foreseeable future.