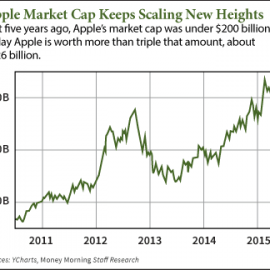 When will Apple be worth a trillion dollars?
As far-fetched as that possibility once seemed, it now appears all but inevitable. Today Apple is by far the most valuable company in the world, with just one more major milestone ahead of it - to reach a trillion-dollar valuation.
It's going to happen - and sooner than you think.