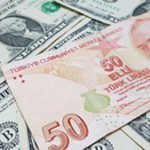 Over the last week, Turkey's currency crisis has sent waves through global financial markets, rattling Wall Street and pushing all major indexes into the red.
On Wednesday (Aug. 16), the Dow fell as much as 270 points as investors pulled the plug on major investments while the Nasdaq fell over 1.2%.
When major indexes drop like this, it's normal to wonder if this is the beginning of a long-term sell-off.