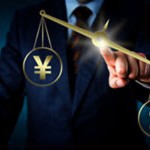 China's yuan was just awarded reserve currency status. This was the precise event former Wall Street banker Evander Smart warned of in September:
"If you live in the West, and this goes down, be afraid, be very afraid," Smart wrote in an op-ed for "future of money" site Coin Telegraph on Sept. 10. "The world is starting to prepare for life without the dollar and westerners should, too!"
Inclusion into the IMF's $280 billion basket of currency reserves alongside the U.S. dollar, the Japanese yen, the British pound, and the euro, becomes official on Nov. 30.
As an SDR world reserve currency, the Chinese yuan is now legitimized as a serious competitor to the U.S. dollar.