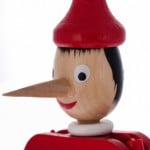 On August 2, the Bureau of Labor Statistics will report the official unemployment rate. But this number doesn't tell the accurate story of the jobs picture here in the United States.
That's usually the case with government-produced economic indicators. Whatever the government figure will say, it will not truly reflect reality. Simply put, it's a rigged number.
When it comes to cheating the numbers, nobody does it better than Uncle Sam.
U.S. investors rely on accurate government data in order to make investment decisions in various sectors of the economy.
But what if these figures reflected negative headlines on a near-constant basis? It wouldn't instill much confidence. And it certainly would cost a lot of people in Washington their jobs.
That's why Uncle Sam plays games with the numbers and presents a far rosier picture of the world to low-information voters and investors. But we're paying attention here at Money Morning, and that's why we're holding a spotlight on the fuzzy math in Washington.
Counting down, here are the four most rigged government statistics in America today: