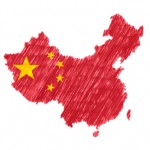 China National Petroleum Corp., the country's largest oil company, is joining a rush of Chinese companies seeking stakes in U.S. shale oil and shale gas projects.
According to Bloomberg News, Chinese energy companies, both state-run and private, are seeking to invest more than $40 billion in U.S. shale energy.
Readers may remember the Chinese oil and gas producer CNOOC Limited's (NYSE: CEO) $19 billion bid for U.S.-based refiner Unocal, which was rejected by federal regulators in 2005. (Unocal later merged with Chevron Corp.)
Although CNOOC was recently able to complete a $15.1 billion purchase of Nexen Inc., a Canadian oil and gas company with assets in the Gulf of Mexico, outright takeovers of U.S. energy assets by Chinese companies are probably still not welcome.
Chastened by its experience with Unocal, CNOOC has not attempted to buy any U.S. company outright.
However, after developing a relationship with Chesapeake Energy Corp, (NYSE: CHK), CNOOC has purchased stakes in specific Chesapeake projects in Colorado and Wyoming.
"They didn't come over here and try to buy Chesapeake," Chesapeake CEO Aubrey McClendon told The Wall Street Journal. "They came over here to buy a minority, non-operating interest in an asset and not take the oil and gas home."
So why do the Chinese want to invest billions of dollars to fund shale oil and shale gas projects in the United States when it won't be able to export the energy products back to China?