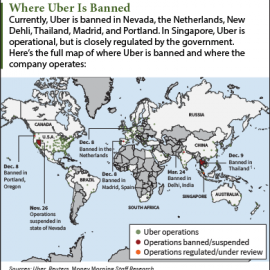 The Uber IPO will be one of the most hyped initial public offerings in history when the ride-hailing company comes to market - which could be this year.
A $1.2 billion round of funding in December valued Uber at more than $41 billion. It operates in more than 250 cities across 55 countries. With that most recent funding round, Uber has now raised eight times as much capital as its closest competitor Lyft Inc.
But before an Uber IPO can occur, the company has some major issues it must fix.