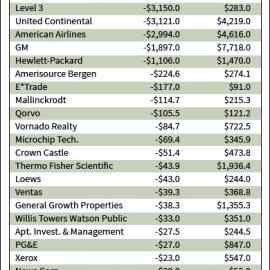 Bernie Sanders is fond of pouncing on the topic of U.S. corporate taxes on the campaign trail. Specifically, he says companies need to pay their "fair share."
And a recent Government Accountability Office (GAO) has confirmed what Sanders has been saying.
Nearly 20% of large U.S. companies that turn a profit pay no corporate taxes to Uncle Sam in any given year, the GAO found.