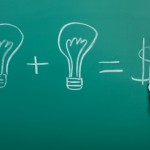 In the days when Ashton Kutcher was playing the ditsy Michael Kelso on "That 70s Show," few could imagine him as a highly respected and knowledgeable tech investing venture capitalist.
Yet in recent years, Kutcher has established himself as just that -- a savvy venture capitalist specializing in discovering and nurturing young technology companies.
Most Americans know Kutcher as Kelso, or from his current role as billionaire Walden Schmidt on the CBS TV series "Two and a Half Men," or from the publicity surrounding his marriage and impending divorce from Demi Moore.
And with his unkempt hair and baby face, the 35-year-old hardly looks like a seasoned, in-demand tech investor.
So you can be forgiven for having the same reaction that many in the venture capital investing community had when they first encountered Kutcher.
"When I first met him, I was deeply skeptical of him because he's an actor and famous, and I thought he just wanted to dabble," David Lee, who co-founded SV Angel, an early-stage investment firm in Silicon Valley, told The New York Times. "I've seen his movies, I've seen 'Dude, Where's My Car?' and was not sure what to expect."
But Lee changed his tune after jointly investing with Kutcher in promising tech startup companies.