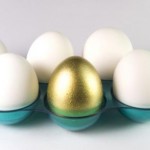 Gold mutual funds are gaining attention as a safe-haven investment to hedge against the market volatility 2014 has brought so far.
These types of investments are managed by professionals who analyze and monitor the movement of gold and invest accordingly in bullions and equities.
Here we examine one method for how to invest in gold, using gold mutual funds.