wall street and Washington
Article Index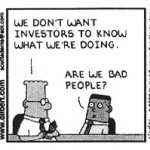 Corporate corruption is so rampant it's laughable, and this Dilbert cartoon sums it up nicely.
Visit Money Morning for the top stories on Wall Street's bad behavior. Here are the latest...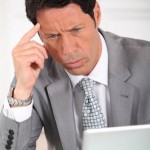 Just what is the Strategas Lobbying Index? Find out, and you'll be keyed into an investment tool has outperformed the S&P 500 Index for 15 years and running.
As of 2012, the index had beaten the S&P 500 by 11% for 10 years straight, and 30% in 2012. It doled out an average annual return of 17.4% in both 2012 and 2013, compared to the S&P's 6%.
"It's almost in the statistically hard-to-believe category," Strategas Research Partners managing partner said to Yahoo! Finance.