wall street scams
Article Index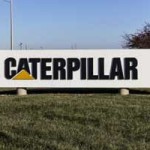 Caterpillar's alleged tax evasion scheme for which the feds conducted a raid recently isn't something new.
In fact, a company whistleblower alerted authorities to the Fortune 500 firm's scandalous behavior years ago.
Regardless of the obvious history involved, though, CAT's current CEO insists the recent bust came as a complete shock...