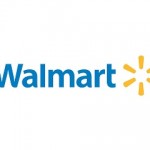 As Wal-Mart Stores Inc. (NYSE: WMT) showed us this week, consumer credit is finally expanding in the United States.
The retailer broke into the banking industry after years of opposition from banks and labor unions. Bloombergreports that Wal-Mart is now backing Progress Financial.
Progress Financial is one of an increasing number of lending institutions that provides service to people without bank accounts or with bad credit history; primarily, it targets the approximately 23 million U.S. Hispanics who are characteristically unable to borrow due to their limited credit histories.
"Progress fills an important niche," Brian Melzer, an assistant professor of finance at Northwestern University's Kellogg School of Management, told Bloomberg. "They take people who banks won't take risks on...These people are getting access to credit. A certain amount of that is going to be spent at Wal-Mart."