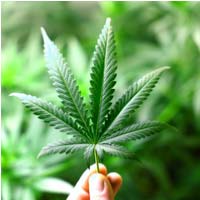 There aren't many U.S. Department of Justice officials who would be "rock stars" anywhere, period, let alone at a San Jose legal cannabis industry expo.
But I'm here to tell you: There was such a star in our midst at this conference...
I'm talking about former Deputy Attorney General James M. Cole.
Back in 2013, he was the No. 2 official at the Justice Department who authored the now-famous "Cole Memo."
That memorandum ordered federal agents to leave states with legalized marijuana well enough alone - as long as they had adopted a clear regulatory framework for doing so. The landmark memo gave the states and federal law enforcement a kind of legal modus vivendi for regulated cannabis, allowing each party to "look the other way."
The memo was instrumental in helping a multibillion-dollar legal weed sector take root and thrive.
So it's no surprise that, as a keynote speaker at the Cannabis Business Summit & Expo in San Jose July 25-27, Cole was treated like a conquering hero.