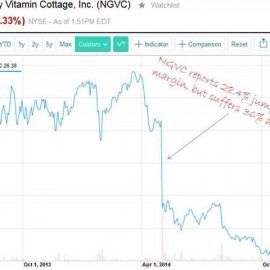 Apple's most recent earnings were nothing short of spectacular, and the headlines reflected that:
... "Apple Beats Estimates on Soaring iPhone Sales" -The Street
... "Apple Beats Estimates with $10.2 Billion in Profit" - AppleInsider.com
... "Apple Crushes iPhone Estimates, Boosts Buybacks" - CNBC
What they should have said is "Analysts Got It Wrong Again."
We've talked in the past about how far off the mark Wall Street analysts can be, and how costly that can be for investors who blindly follow along. It's no surprise - or at least it shouldn't be - given the hidden biases Wall Street holds.
But we haven't talked about how to use that information to your advantage.
Until today.