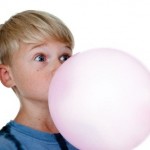 David Stockman, who served as budget director under President Ronald Reagan, is taking aim at a favorite target: the U.S. Federal Reserve.
Stockman minced no words in a Monday interview on FOX Business' "Varney & Co."
Speaking of the Fed, he told host Stuart Varney, "They have violated every rule of sound money that's ever existed. They've got the money market rates at zero. They have managed and rigged the entire yield curve so nothing is real out there. It's all trading against the Fed."
He said speculators will continue to invest as long as the Fed can hold the bond price up and the yield down "and keep shoveling out free overnight money."
"We're in a monetary fantasyland," Stockman said.