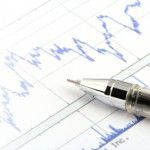 The Dow Jones Industrial Average set another fresh high when the stock market today (Friday) opened up, thanks to a stronger-than-expected jobs report.
Right out of the gate, the Dow was up 80.93 points, or 0.56%, at 14,410.42. The Standard & Poor's 500 Index was up 7.36, or 0.48%, at 1,551.62, logging its sixth consecutive day of gains. The Nasdaq was up 15.21 points, or .47%, at 3,247.30.
Stocks have been on a tear since Tuesday when the Dow surpassed its all-time high of 14,164.53 hit on Oct. 9, 2007. The benchmark is up roughly 9% year-to-date. The S&P, a broader measure of the overall markets, is in reach of its record 1,565 close hit in 2007.
Investors continue to pile into equities on the new highs - especially as more companies announce increases in dividends and stock buybacks.