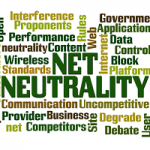 The net neutrality debate has finally come to a head...
The FCC approved new net neutrality rules in a 3-2 vote yesterday (Thursday). From now on, Internet service providers are prohibited from speeding up access to some websites just because those sites are willing to pay for a faster connection.
But opponents fear the move just opened the door for government control and socialism.