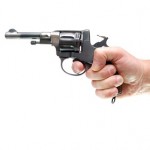 U.S. and global companies may be sitting atop piles of cash as the stock market hovers near all-time highs, but total capital expenditures likely will fall over the next two years.
Reductions in capital expenditure in heavy spending commodity sectors, such as energy and mining, will drive down inflation-adjusted spending by 2 percent in 2013 and 5 percent in 2014, according to Standard and Poor's.
Capital expenditures, the money used by businesses to purchase or upgrade physical assets, are one of four ways that companies typically spend profits.
Despite stocks soaring over the last few months, mixed feelings over the global economic recovery, falling commodity prices, and profit margin pressures are holding back company spending on much-needed project development for future growth, according to the ratings agency.