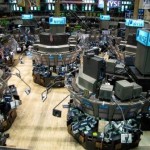 Predicting market performance in any given year is a lot like predicting heavyweight fights; you assess each fighter's history, weigh it against their opponent, read the "tale of the tape," and put your money down on the line.
For 2016, my market prediction is the same as Mr. T's Clubber Lang from "Rocky III": Pain!
Asset classes and markets all over the world will get a heaping helping of extreme volatility.