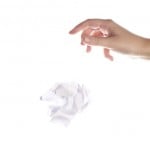 On July 21, the Dodd-Frank Act turned three years old.
But, unlike most three-year-olds who can walk and talk, this one hasn't gotten out of the crib yet...
You see, the Dodd-Frank Act was a promise to protect Americans from the excesses and ruthlessness of Wall Street. It was meant to streamline the regulatory process.
But three years later, we are still waiting for its full implementation.
In fact, as of last week, only 155 of 398 rules required by this law are considered final.
That's because instead of focusing on the systemic problems that caused the crisis, the pen to write the bill ended up in the hands of disconnected agencies and lobbyists.
Instead of fixing the serious problems of current law, Dodd-Frank failed to curtail Wall Street - just a few years after a major financial crisis.
At a time when Sen. Elizabeth Warren, D-MA, and Sen. John McCain, R-AZ, have pushed for a new Glass-Steagall Act to reduce risk, some voices like Treasury Secretary Jack Lew argue that the Dodd-Frank bill will alleviate the problems of Too Big to Fail, systemic risk, and cronyism.
But we know that such arguments are spurious at best.