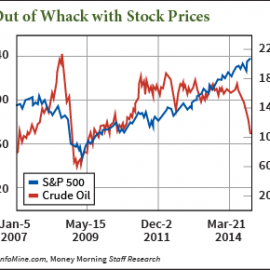 With two significant pullbacks in the past three months, the specter of a stock market crash in 2015 is suddenly much more plausible.
In the past week, the Standard & Poor's 500 index has rebounded from a 5% drop this month. Back in October, the S&P 500 plunged 7.5% before recovering. Is the market trying to tell us something?
We've found seven charts that help explain why the markets have repeatedly stumbled this year - and why a bigger stock market crash in 2015 looms on the horizon.