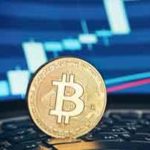 The SEC is much more likely to approve the Winklevoss Bitcoin ETF than it was as recently as a month ago.
When the SEC rejected the Winklevoss Bitcoin Trust in March, its biggest issue was with the unregulated Bitcoin markets - but new developments have changed that picture.
In fact, the climate is now so favorable that a big ETF name, VanEck, just submitted its own Bitcoin ETF proposal to the SEC.