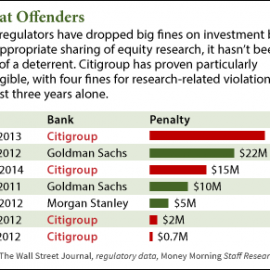 Bad behavior on the part of the big investment banks is almost a cliché by now, but some Wall Street lies can harm individual investors more than others.
This came to light again last week when the Financial Industry Regulatory Authority (FINRA) slapped a $15 million fine on Citigroup Inc. (NYSE: C) for giving privileged clients a much different opinion of certain stocks than the bank was publishing in its reports.
And Citi is not alone.