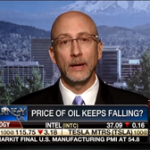 With the price of crude oil plummeting 14% last week and the prospects for a glut running high, most investors are running away from all shale oil stocks now.
Because shale oil costs more to produce than conventional oil, investors have good reason to worry about the impact of lower crude oil prices on shale oil stocks.
But Money Morning Chief Investment Strategist Keith Fitz-Gerald says selling everything isn't the answer. In fact, he says investors should be looking for the long-term winners.