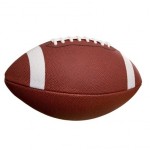 The Yahoo-Tumblr deal is a $1.1 billion gamble aimed at rejuvenating a stagnating business, but is more likely to end up a costly mistake.
The deal, announced today (Monday), is by far Yahoo CEO Marissa Mayer's biggest - and riskiest - acquisition yet.
Yahoo! Inc. (Nasdaq: YHOO) wanted access to Tumblr's 117 million users, most of them teens and young adults, to give it a beachhead into the ever-more important world of social media.

Tumblr has grown rapidly by making it easy not only to create blogs, but for Tumblr users to follow and share one another's posts.
But Tumblr, like so many other social media companies, is not exactly a money machine. Analysts estimate the company's 2012 revenue was just $13 million, making it a pricey acquisition indeed.