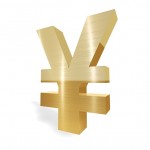 One of our promises here at Money Map Press is to keep you ahead of the curve - and certainly ahead of Wall Street.
Frankly, this is what you pay us for, and we take very seriously our responsibility to deliver.
Here's another example of how we have.
The Wall Street Journal reported that some of the country's biggest hedge-fund players have reaped billions in windfall profits by betting against the Japanese yen - capitalizing on the fact that the Asian heavyweight must weaken its currency to save its economy.
Billionaire investor George Soros alone has made nearly $1 billion since November on wagers against the Japanese currency, which has skidded about 20% during the last four months, the newspaper reported.
And Soros isn't alone. Investors say that David Einhorn's Greenlight Capital, Kyle Bass's Hayman Capital Management LP and Daniel Loeb's Third Point LLC have also made big money on the yen's decline.
Indeed, betting against the Japanese currency "has emerged as the hottest trade on Wall Street over the past three months," The Journal reported.
But here's the thing: Money Map Press Chief Investment Strategist Keith Fitz-Gerald was eight months ahead of the hedge-fund heavyweights in identifying this profit opportunity. In February he told Private Briefing, subscribers that the yen was headed for big fall - and he even recommended an ETF that would let them profit from his prediction.
The upshot: Keith's recommendation has so far reaped a 44% windfall - which is more than double the 20% yen decline the hedge-fund Johnny-come-latelies have been able to profit on.
And this isn't an empty claim.