By MONEY MORNING NEWS TEAM, Money Morning • July 6, 2018
---
Urgent Update from Keith Fitz-Gerald: Inspector General audits have been uncovered that could entitle you to thousands of dollars –even tens of thousands – in unpaid benefits. In fact, according to the most recent audit in February, 82% of specific people eligible for certain related-benefits were owed money. Most victims of these errors have no idea that they could be owed a sum that could equal $23,441. Click here to learn more before it's too late.
---
Dear Reader,
Money Morning Quantitative Specialist Chris Johnson has two top picks for the best healthcare stocks to buy in July.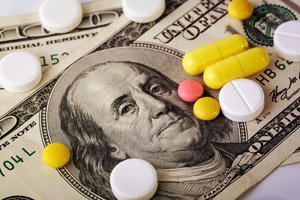 Chris' proprietary "Best in Breed" (BiB) system finds both aggressive companies and discovers undervalued sectors poised for massive gains.
And his BiB system has uncovered breakout potential for the healthcare industry.
That led Chris to take a deep dive into the sector, and he came away with two healthcare stocks with huge upside potential…
The Best Healthcare Stock to Buy, No. 1: Eli Lilly and Co.
The first is Indianapolis-based Eli Lilly and Co. (NYSE: LLY).
On Feb. 9, LLY dropped to a three-year low. Since then, it's risen 16%. That climb moved the stock to trading higher than its 50-day and 200-day moving averages.
That sort of momentum – pushing it above its moving averages – is a sign the stock is heading even higher.
In fact, the trend lines just formed a "golden cross," one of the most bullish technical indicators investors can use. In a golden cross, the 50-day moving average rises higher than the 200-day moving average, a classic bullish sign.
The last time that happened was in February 2017 when LLY was in the midst of a killer rally that sent the market up 35% over a five-month stretch.
It gets even better. Short interest grew 20% over the past month, which means a short squeeze could push the stock even higher if the rally continues.
---
Hundreds of Millions of dollars in UNDERPAID Social Security benefits [Inspector General audits reveal]…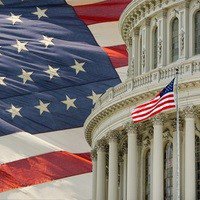 You could be eligible to collect as much as a $23,441 lump-sum check from the Social Security Administration – recent audits by the Office of the Inspector General reveal tens of thousands of recipients underpaid. Click here to learn about what's going on.
---
Given that all the signals are indicating more upside, Chris has a price target on LLY of $90 per share. That's slightly above the highs of October and December. That move might give a double if investors play the $85 call with an Aug. 17, 2018 expiration.
But LLY isn't the best healthcare stock on our list…
The Best Healthcare Stock to Buy, No. 2: Express Scripts Holding Co.
Our second healthcare stock to buy is St. Louis-based Express Scripts Holding Co. (Nasdaq: ESRX). Express Scripts is a pharmacy benefits management firm.
Express Scripts has climbed about 15% since hitting a bottom in February. For the last five weeks, the stock has risen 18%, with the 50-day moving average providing support.
Chris' charts indicate that the 50-day moving average is moving higher after dropping for the past two months.
The last time that happened was in December 2017. Then, Express Scripts entered a rally that gained more than 35% in two months.
Like Lilly, ESRX has low-side short interest. However, in the most recent reporting period, shorted shares soared 24% after dropping for the previous year.
That means if the rally continues, these short sellers will need to cover, and that will help boost share prices.
Now, Wall Street analysts don't love ESRX. Twenty analysts cover it, and only seven rate the stock a "Buy."
But as the stock continues to climb, we expect ratings to rise as well.
Chris' target for the intermediate term on Express Scripts is $85, the two-year high level, which was hit in March. Investors can likely get more bang for the buck by purchasing the Aug. 17, 2018, $80 call.
Does the Social Security Administration owe you $23,441?
Audits done by the Office of the Inspector General found that errors by SSA employees have resulted in 33 years of underpaid benefits to many Americans.
Denise Felton of Hawaii discovered she was underpaid $56,255 in Social Security due to similar types of miscalculations, going back 15 years!
Luckily, after finding the right help, she was able to collect this money in just three days.
The audits alone show that there are tens of thousands of other people just like her.
The Social Security Administration has already admitted to making these errors.
All you need to know is the necessary steps needed to hold them accountable for paying the unpaid benefits.
We've compiled the details about what's going on for you at this special web page.
The government probably won't call you to let you know about the money you could be rightfully owed.
And we're doing something about it. Click here to learn more.