Your Money Morning subscription gives you access to a number of bonus resources, each of which is a crucial part of your complete investing package.
Below, see what each of these services can do for you.
Money Morning Profit Alerts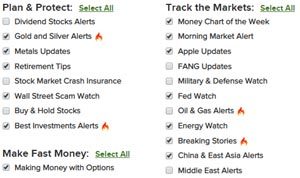 This is your one-stop shop for market news you can profit from and actionable recommendations.
Select your favorite ways to make money, and we'll send you stock picks, strategies, and updates based on your choices.
You'll get tips and strategies straight from our experts, who have over 400 years of combined experience investing and trading.
And our track record is incredible: The average peak gains of Money Morning recommendations have beaten the market by 242%.
Just click here to pick the topics you want to follow.
Money Morning Stock VQScore™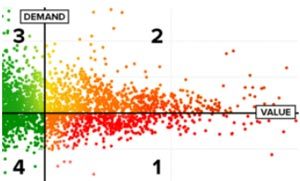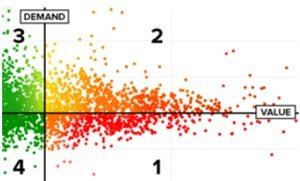 You never have to wonder if a stock is a "buy" again.
The Money Morning Stock VQScore - our proprietary stock rating system - finds the stocks with the biggest moneymaking potential on the market today.
Using our unique formula, we filter through the most profitable companies to see which ones have a VQScore of 4.0 or higher. This means they're in the "Buy Zone" - priced to give you market-crushing returns.
With a free VQScore membership, you can plug in any ticker into our search field and see its score instantly. You can also see our top 25 ranked stocks by clicking here.
Fast Profits with Money Morning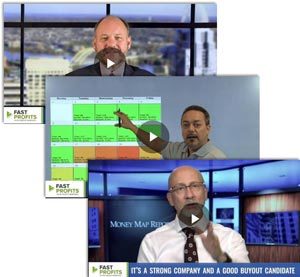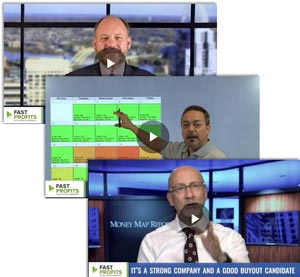 Each week, one of our experts shares a trade recommendation designed to double your money in a matter of days.
These trades have a 98% win rate, with peak gains as high as 297% in 30 days, 361% in 30 days, and 1,297% in just 20 days.
It's free to have these trades automatically sent right to your inbox, and you can see the latest recommendations right here.
NEW: the Cannabis Investor's Masterclass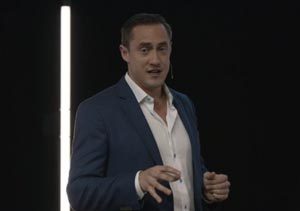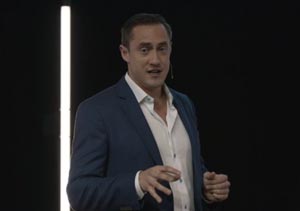 When it comes to pure, unadulterated profit potential, the legal marijuana market has proven to be unrivaled.
In this special Cannabis Investor's Masterclass, we reveal a simple three-step strategy for investing in cannabis stocks. You can use it to help you grow a small stake by 500%... 750%... even 1,000%.
This is a recording of our private, exclusive Masterclass event, so we may not be able to share it for long. Click here to see it while you still can.