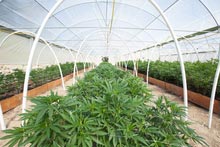 Everyone kicks themselves for missing out on one big investment that could have changed their lives.
It goes something like, "If I had just invested in Apple."
Early investors of Apple knew it would disrupt the technology space, and those early investors have been handsomely rewarded with massive returns on their investments.
Let's say you didn't even get in on the IPO, but in the year 2000, you knew that Steve Jobs was a visionary who could build a loyal fan base that would wait in line for hours to buy products at premium prices.
In just 19 years, if you bought $10,000 worth of Apple stock on Nov. 6, 2000, it would be worth $2.1 million as of Nov. 6, 2019.
That's a return of 21,643%.
Even if you didn't reinvest those dividends, that original stake would still be worth $2 million.
And if you just had bought in back then, you'd have the life-changing wealth today that you know you deserve.
Well, the good news is that you have a second chance to make things happen! By accessing this guide, you've correctly identified that cannabis is going to be the next big industry that could turn a small initial investment into a fortune.
We can't overemphasize how big of an opportunity sits in front of you...
In 2018, the legal cannabis market in North America was worth $10.8 billion. By 2029, Owen Bennett, an analyst at Jefferies, believes the cannabis industry will $2.6 trillion yearly sales.
In other words, this is just the start before the floodgates open.
Now, not every cannabis company is going to be a winner.
We've seen that with Canadian company CannTrust Holdings Inc. (NYSE: CTST). The company was growing cannabis in unlicensed rooms and shipping the products to customers. That was a big no-no, and Health Canada seized 5,200 kilograms of dried cannabis.
The board of directors fired the CEO, but it may not be enough to save the company.
This is just an example to show that you can't just throw money at any cannabis company. Just "hoping" something works out is a bad investment strategy.
And that's why we are publishing this guide.
We want every investor - whether you just opened up a brokerage account or have been paying stocks for 30 years - to know about the absolute best pot stocks to buy for 2020.
We're going to take two different approaches to give you more options that could help increase your returns.
The first will be a short-term gain approach.
The three companies we're about to mention have catalysts or business plans unfolding that should attract a lot of investor attention in the next 12 months. With more investors interested and buying shares, there is more demand, and that can send the stock prices up.
One company should have a handful of acquisitions close, another is continuing to build one of the largest footholds in the United States, and the third is generating millions of dollars through a profitable joint venture.
And while those companies offer some of the best short-term opportunities in the cannabis space, we also want to focus on the stocks that you can buy now and keep accumulating shares for the best long-term profit opportunities.
These companies will be just like owning Apple and watching them make you money for decades.
We know you are excited to add the top pot stocks of 2020 to your portfolio, so let's jump right in and start with the potential short-term winners.
Stocks to Buy for Short-Term Gains in 2020, No. 1: Medicine Man
The first company on our list is Medicine Man Technologies Inc. (OTCMKTS: MDCL).
Founded in 2014 in Colorado, Medicine runs a consulting service, serving investors, cultivators, and aspiring cannabis entrepreneurs.
It also offers branding services, and this is one savvy way to make money from a booming industry without touching the cannabis plant directly.
While some made their fortunes during the California Gold Rush by mining for gold, Levi Strauss saw that the miners needed durable pants. From just that, he was able to launch an empire that is now worth over $7 billion.
What Strauss set up is what's called an ancillary business, and Medicine Man has done the same.
Once in a Lifetime Summit: Cannabis IPO Expert Danny Brody has turned little-known startups into booming $1.6 billion businesses. Here's how you can make YOUR fortune on today's cannabis underdogs. Check it out here.
But the company is also now getting a foothold in every aspect of the cannabis industry. Not only will it make money from providing consulting services, it will make money from the cannabis cultivation process to it being purchased in a dispensary, also known as "from seed to sale."
And there's a good reason why Medicine Man has been so aggressive.
Being based in Colorado, Medicine Man wasn't allowed to receive money from out-of-state investors. That was obviously a big holdup for the company in terms of expansion.
Fortunately, that law changed on May 29, 2019.
And Medicine Man is using that flood of cash to scoop up as many cannabis companies as it possibly can. For example, in September alone, the company announced at least seven acquisitions of other Colorado-based cannabis companies.
All of the deals are expected to close between March and June of 2020, and when all of those deals close, Medicine Man could have one of America's largest vertically integrated operations.
And once the company dominates all of Colorado, it's going to expand across the United States.
"We are laser-focused on getting these acquisitions closed and getting integration underway. Then we will begin to look outside the state, expanding our footprint in all verticals in the cannabis space," CEO Andy Williams said in a statement.
Medicine Man isn't well known now, but that's going to change in 2020.
Stocks to Buy for Short-Term Gains in 2020, No. 2: Acreage Holdings
The story of Acreage Holdings Inc. (OTCMKTS: ACRGF) starts back in 2011, when Kevin Murphy invested in a Maine cannabis license.
That led Murphy to launch High Street Capital in 2014, which was rebranded as Acreage in 2017.
That brings us to today. Acreage currently has 28 dispensaries open in 11 states. In total, the company is licensed to open 88 dispensaries in 17 states.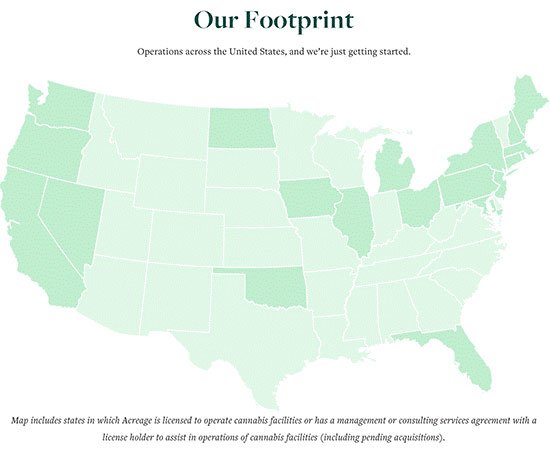 The company's brands currently include The Botanist, Prime, Live Resin Project, and Natural Wonder.
And because of Acreage's impressive growth in such a short period of time, Murphy's company attracted the attention of Canopy Growth Corp. (NYSE: CGC).
When the United States legalizes the production and sale of cannabis, the deal will close for $3.4 billion. Canopy could have gone with the idea of starting something from scratch, but it takes time and money to build a brand.
Acreage already has its brands established, distribution networks in place, and revenue coming in.
So instead of building something that would eventually grow, Canopy just bought the growth.
For Acreage, the company will not have to worry about trying to raise money and can use Canopy's massive war chest of cash to grow and expand. The deal would also eventually allow Acreage access to international markets.
Overall, this deal will work out for everyone, but it is still going to take some time before it closes.
Until it does, Acreage is operating as an independent company, but the market is not viewing things this way.
It's not rewarding the company for its massive growth and dominant presence throughout the United States. In fact, Acreage just opened two locations in Ohio at the end of October while other companies were cutting down on their staffs and looking for ways to save money.
Ohio is a medical-only state right now, but sales are expected to reach over $1 billion by 2025.
And with the new Acreage location in Cleveland, it's easy to tell the company is playing the long game and expects full U.S. legalization soon.
In the map below, you can see that its location at 3865 Lakeside Avenue East is very close to the Rocket Mortgage FieldHouse, the Rock & Roll Hall of Fame, and FirstEnergy Stadium. In other words, it has a dispensary near popular tourist destinations.
It's just an eight-minute ride from where the Cleveland Cavaliers play basketball to the dispensary.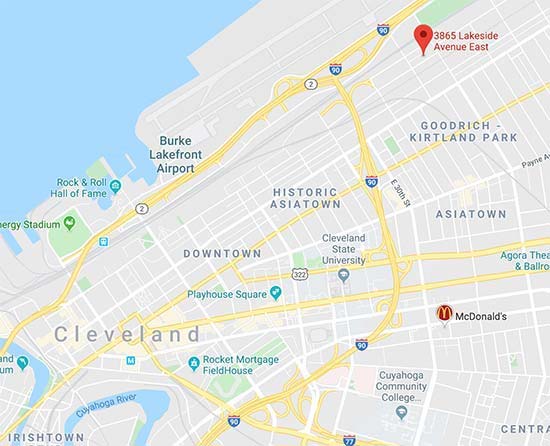 Over the next year, we expect the market to pay more attention to what Acreage is doing instead of just lumping it in with how Canopy Growth is performing.
As Acreage continues to expand in 2020 and generate more revenue, expect the rest of the market to start noticing.
Stocks to Buy for Short-Term Gains in 2020, No. 3: Village Farms International
Village Farms International Inc. (NASDAQ: VFF) was founded in 1989 in Canada and started out as a producer of greenhouse-grown tomatoes, cucumbers, and bell peppers. It owns several greenhouse facilities in British Columbia and Texas, giving the company a large and expansive client base.
It also owns and operates a power plant and sells the electricity generated from that plant to the British Columbia Hydro and Power Authority.
However, Village Farms can also be considered a cannabis stock.
And with the company's facilities and decades of experience with growing produce, it only makes since that Village would want a piece of the billion-dollar cannabis market.
In 2017, it formed a joint venture (JV) with Emerald Health Therapeutics Inc. for large-scale, high-quality, low-cost cannabis production.
As part of the JV that was named Pure Sunfarms, Village Farms serves as the cultivator and producer with its Delta 3 greenhouse facility in British Columbia, and Emerald brings its licensing and regulatory expertise to the table to help make sure all laws are being followed.
Thus far, this has been a very successful venture.
For Q2 2019, the JV had sales of $32 million, and it was the third consecutive quarter of profitability.
Now, there's currently a $7 million spat between the two companies, which states that Emerald owes that money to the JV.
We expect this will be resolved quickly, as it's a small amount relative to what the JV brought in for just Q2 2019.
Now, a bigger concern investors had was a report released by Citron Research that stated that Village Farms is really a $1 stock. That was enough to spook the market to send the stock price down from around $16 to $12 in just a few days.
But if you read the presentation from Citron, it mostly focuses on Emerald Health and the past relationships and business experience of Emerald's executive team.
The fact is that this JV with Emerald is generating money and has been profitable for three consecutive quarters. The issues that Citron believes will cause Village to drop to $1 have not materialized, and retail investors should know that Citron will also have short positions on companies it releases reports on.
The general fear caused by the Citron report has sent the Village Farm stock price to under $9 as of the start of November for reasons mostly outside of business fundamentals, which creates an attractive rebound opportunity for 2020.
Now that we've taken a look at three pot stocks with solid potential for short-term gains for 2020, we're now going to focus on three pot stocks for long-term gains.
As we mentioned earlier, these are the companies that you are going to want to own for decades and acquire shares of, year after year. These are going to be the heavy hitters of your portfolio and could be considered the "blue chip" cannabis stocks of the future.
Stocks to Buy for Long-Term Gains in 2020, No. 1: Constellation Brands
You may know Constellation Brands Inc. (NYSE: STZ) as the maker of Corona, but it's becoming so much more than an alcoholic beverage supplier.
On Aug. 15, 2018, Constellation Brands made the biggest splash in cannabis history after making a $4 billion investment in Canopy Growth.
That influx of capital instantly became the largest single investment ever made in the cannabis market and equipped Canopy to become the "King of Cannabis" in Canada and around the world.
And yet, when people talk about investing in cannabis companies, they still tend to generally ignore Constellation.
Make no mistake, this is not a stock to trade.
It's a stock to buy more and more of over time.
Constellation now has the assets and logistical wherewithal to become the biggest name in the marijuana market, one that will continue to grow at high rates going forward.
It's a stable business and has a fixed infrastructure and multiple business relationships to leverage.
Remember that, with its partnership with Canopy, Constellation now has the potential to add a new line of products to its current lineup. It has the first-mover advantage in marijuana beverages just as the market takes off.
Looking ahead, Constellation is also playing the long game to become a "Dividend Aristocrat," which is a company that must have a minimum of one dividend increase annually for at least 25 years.
Being on that list carries a lot of weight with risk-averse investors.
For instance, the Retirement System of Alabama has a total of $39 million worth of Constellation shares, and it even increased its position by 201,827 shares recently. When you have this kind of backing, it helps bring a lot more stability to stocks.
And with how much we've been talking about Canopy Growth up until this point, it should be no surprise that it made our list of best pot stocks for long-term gains.
Stocks to Buy for Long-Term Gains in 2020, No. 2: Canopy Growth
In the tech world, Microsoft has its hands in a little bit of everything; from cloud computing to video game consoles, it does it all and executes its vision like none other.
We see the same exact thing with Canopy Growth Corp. (NYSE: CGC).
In 2018, Canopy acquired Hiku Brands for 269 million Canadian dollars. That gave the company access to several brands that serve different consumer needs.
For instance, one of Hiku's brands was Van der Pop, a female-focused cannabis business. Currently, 61% of women in the United States support cannabis legalization, which is up from the 44% who supported it in 2012.
According to New Frontier Data, at least 53% of female cannabis consumers use marijuana at least once per week. Women also control roughly $30 trillion in annual spending, so the female cannabis market is much more than just a niche sector.
The Next American Aristocracy is expected to be fueled by today's cannabis boom. If you take advantage now, you could enjoy the kind of wealth "that lasts generations." Click here to see for yourself...
The company's healthcare division - Spectrum Therapeutics - focuses on bringing cannabis-based medicine to not only Canada, but across the globe.
Recently, Canopy also purchased a majority stake in Biosteel Sports Nutrition Inc., which will allow Canopy to create CBD-infused drinks geared toward the athletic community.
By having different brands, Canopy doesn't have to worry about trying to be all things to all people with just one product.
That would lead to disaster.
Instead, thanks to its massive cash hoard, it can acquire companies that have built a loyal following and allow those companies to keep doing what they do best and grow their business.
Canopy's size also gives it the ability to create a lot of different products: edibles, beverages, dried flower, oils and concentrates, softgel capsules, and products made from hemp. This gives new cannabis users in particular a lot of options to find out how they like to consumer cannabis.
By having those options, they have a better chance of finding a product that they like and then could become a lifelong customer of Canopy.
And as you can see from the image below, Canopy wants to reach cannabis consumers across the globe.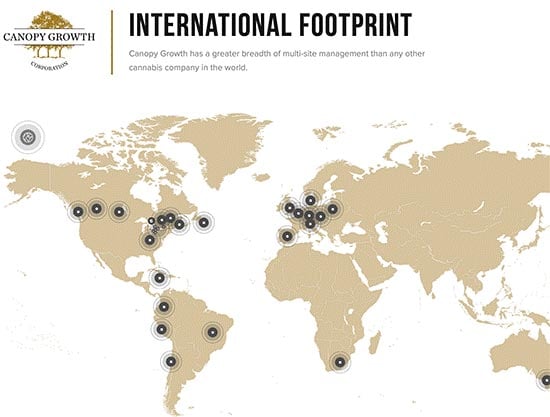 This global expansion is important, but the crown jewel for Canopy will be its eventual full access to the United States.
We talked about earlier all the assets Canopy will acquire when its deal with Acreage closes, and the company also plans to invest $500 million in the U.S. hemp market.
So while it's true that Canopy may be a familiar name in the investing world, the same can be said for Microsoft. Everyone can look back and say they should have invested in Microsoft as they saw how the company was conquering the tech world, but they just remained on the sidelines.
With Canopy, it's the same thing.
People see how big this company is and how big it is going to get, but they are still keeping their money on the sidelines.
By owning shares of Canopy Growth now, you are still an early adopter.
Stocks to Buy for Long-Term Gains in 2020, No. 3: Innovative Industrial Properties
Innovative Industrial Properties Inc. (NYSE: IIPR) has become one of our favorite plays in cannabis. The U.S.-based company is a real estate investment trust (REIT) that basically buys facilities - often from cannabis producers themselves - and then leases the properties back to the cannabis companies for their use.
REITs are very attractive to risk-averse investors and income seekers because to qualify as a REIT, a company must pay 90% of its taxable income to shareholders in the form of a dividends.
And as you can see from the payouts below, IIPR has placed an emphasis on rewarding its shareholders with increased payouts.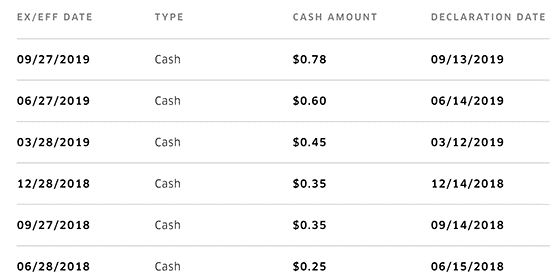 But IIPR is not your average REIT.
Instead of owning malls or nursing homes, Innovative Industrial operates in the fastest-growing industry in the world. It can charge higher prices to lease out its properties because it is very difficult for cannabis companies, even ones operating in legal states, to find landlords who will allow them to rent their properties.
And there are two things that really stick out to us about this company - they're things most cannabis companies simply can't claim...
It's profitable - so the business is stable and has an even lower risk than many other cannabis companies because there isn't an issue with federal regulators.
It's available on a major U.S. stock exchange - there's no easier exchange to buy from than the New York Stock Exchange, which hosts IIPR stock.
Currently, IIPR has facilities in Arizona, California, Colorado, Florida, Illinois, Maryland, Michigan, Minnesota, Nevada, New York, Ohio, and Pennsylvania. The company has a good mix of being in recreational states and medical states.
With its specialty of being a cannabis landlord, full legalization means IIPR will have even more companies to work with.
Conclusion
Again, we want to commend you for identifying what a big opportunity there is in the cannabis investing world.
This may be the biggest profit opportunity any of us see in our lifetime.
As a recap, these are the three pot stocks that could have the best short-term potential in 2020, along with their stock tickers:
Medicine Man Technologies Inc. (OTCMKTS: MDCL)
Acreage Holdings Inc. (OTCMKTS: ACRGF)
Village Farms International Inc. (NASDAQ: VFF)
For the long-term opportunities, these were the three companies we talked about:
Of course, this is by no means all the profit opportunities that exist in the cannabis industry.
There are hundreds of companies to analyze and research.
And while you can easily find huge lists of cannabis stocks on Google, those lists aren't going to give you any idea of whether you should invest your hard-earned money into those companies.
At the National Institute for Cannabis Investors, we knew we had to fill this need. You don't have time to look at every earnings report, listen in on earnings calls, and connect with cannabis insiders.
But we do. In fact, our cannabis experts have taken the guesswork out of the equation - giving only their "best in breed" stock picks.
Just click here to see them...
To your success,
The National Institute for Cannabis Investors