The Top REIT for 2020: Colony Capital Inc. (NYSE: CLNY)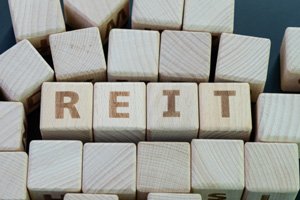 Colony Capital is a global investment firm located in Los Angeles, Calif. While most REITs focus on one or two real estate markets at most - apartments and shopping centers, or office buildings - Colony has had its fingers in a lot of different "pies," like multiple commercial real estate markets, private equity, debt management, and more. That's a big part of why it's our top REIT pick for 2020.
Why Now Is the Time to Buy
CLNY only trades for $5.62 today, and we think it could climb to five times that much. Add in a 7.9% dividend yield, and it's easy to see why Colony Capital is THE must-have REIT for 2020.
Let's break it down...
Reason No. 3: Colony Is Out of Favor on Wall Street
Colony Capital is no Wall Street darling. That's good news for us. It means we can establish a stake at today's rock-bottom price and then wait for "the herd" to catch on.
In January 2017, Colony completed a three-way merger with NorthStar Realty Finance and NorthStar Asset Management to create the fifth-largest real estate management firm in the world.
The tie-up was a disaster. None of the expected benefits, like the projected cost savings, came to pass. Wall Street dumped the stock in droves. Shares plummeted from $15 in early 2017 all the way to $5.
Colony today is a hodgepodge of multiple REIT groups, an alternative asset management company, two stakes in public companies (NorthStar Realty Europe and Colony Credit Real Estate), and a maze of other real estate fund investments. Its unusual profile has left Wall Street reluctant to cover it. Traditional REIT investors have avoided it, too. But we don't see it staying that way.
To quote Warren Buffett, Colony gives us plenty of reasons to "be greedy when others are fearful"...
Reason No. 2: Colony Capital Is a Remarkable Value
Being inexpensive alone doesn't make a stock a bargain. But with Colony Capital, we're getting a fantastic deal.
Colony has assets under management of $43 billion. The book value of its total collection of assets is $10.34 per share. That's nearly double its share price of $5.62 at time of writing.
CLNY's price to tangible book value is 0.89. So we're paying just 89 cents on the dollar for cash-generating assets.
If Colony were liquidated, we'd probably come away with close to two to three times today's share price.
Founder and CEO Tom Barrack is in the process of doing almost just that, with a plan that will boost our returns even more.
That brings us to the no. 1 reason Colony Capital is the top REIT to buy for 2020.
Reason No. 1: Colony's Pivot to Digital Means Huge Profit Potential
Colony Capital is in the midst of a massive restructuring plan that should pay off handsomely.
Barrack's goal is to sell off the existing real estate portfolio and make Colony the leading digital REIT in the United States. Colony recently sold all its industrial properties to private equity and real estate giant Blackstone for nearly $6 billion. In July, Colony acquired Digital Bridge Holdings LLC for $325 million. Digital Bridge oversees $20 billion in digital infrastructure assets, including cell towers and data centers.
Digital Bridge Co-Founder and CEO Mark Ganzi will replace Barrack as CEO of Colony Capital by 2021. Barrack will return to his previous role as executive chair.
Making Ganzi the new CEO of "Colony 2.0" is a smart move. Ganzi built Digital Bridge into a leading digital real estate investment management firm with more than $14 billion in assets under management. The newly restructured Colony will focus on owning cell towers, data centers, fiber optic cable systems, and antenna systems critical to rolling out 5G.
It's worth nothing that Barrack owns 28 million shares of CLNY - nearly all his net worth. So in trying to save the company, he's trying to rebuild his own fortune.
That's a big incentive to right the ship.
CLNY stock is already up nearly 20% this year. We expect it to really take off over the next year as Colony transitions to a 5G-fueled powerhouse in the digital realty space.
The turnaround won't happen overnight, but Colony is off to a good start. Right out of the gate it operates and manages more than 350,000 sites and 38 data centers globally. And it's already made four digital investments in South America, Finland, the UK, and Canada.
To give you an idea of the potential here, Colony Capital currently sells for about half its book value. Meanwhile, Digital Realty, a leading digital REIT, sells for about three times its book value.
If we apply a similar multiple to a refocused digital Colony, we come away with a stock worth five times its current share price.
Bonus: With Colony's 7.9% dividend yield, we'll be well-paid while we wait for the makeover to be complete.
Colony Capital is a long-time favorite of Tim Melvin, Money Morning's Special Situation Strategist and Editor of Max Wealth.
Tim's "a huge fan" of REITs, and with good reason.
"REITs have outperformed the S&P 500 for decades. In two of three major bear markets - the Crash of '87 and the 2000 dot-com bubble - REITs actually had positive total returns while stocks crashed."
Tim's our go-to expert on REITs. So when we wanted to find the best REIT to buy for 2020, we naturally turned to him. His research formed the basis for this report.
Tim's analysis on REITs and other undervalued "hidden gems" is something you don't want to miss. Especially since it won't cost you a penny.
His strategy of ruthless value hunting has led readers to gains like:
122% on a community bank branch...
124% on a financial holding company...
And 134% on a savings and loan company that serves small and medium businesses.
Tim credits his success to being "unreasonable" - unreasonable in his quest to avoid crazy high prices of overvalued Wall Street darlings...
... and to accept only the most attractive prices on strong investments the market's overlooking.
Make sure you don't miss Tim's next pick.
Click here to subscribe to his twice-weekly Max Wealth research service for free.