By MICHAEL A. ROBINSON September 27, 2018
---
Urgent Briefing: The only undefeated individual that I know of is sharing his secrets. All 32 of his closed positions are winners. Not some, not most, ALL OF THEM. And as of August 8, 85 of his 87 open positions are up (the vast majority by double and triple digits). The craziest part is he's accomplished this incredible feat without ever using a single option.
---
Dear Reader,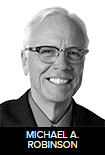 Earlier this month, we celebrated the best Labor Day weekend in decades.
No, I'm not talking about all of those holiday sales – or my backyard barbecue (though it was pretty awesome).
Instead, I'm talking about the numbers the U.S. Bureau of Labor Statistics (BLS) unveiled on Friday, Sept. 1, a few days before Labor Day.
According to the BLS, the nation created more than 200,000 jobs in August, beating forecasts. The unemployment rate remained at a decades-low 3.9%.
On top of that, wages are finally on the rise after stagnating since the recovery began almost a decade ago. With a 2.9% year-on-year growth, wages climbed at their fastest rate since June 2009.
But here's the thing. There's something about this jobs boom that Wall Street isn't telling you about.
Independent contractors also find themselves in the midst of a huge rally.
A new report says that the barely talked-about freelance workforce is growing three times faster than overall labor growth. Right now, it contributes $1.4 trillion to our economy.
This trend is bound to shake up employment as we know it.
And I've uncovered a great tech stock poised to crush the market thanks to this unstoppable trend.
Check it out…
Spirit of Independents
Now then, if all you did was glance at the headlines, you'd think the fast-growing U.S. economy heavily favors employees over freelancers. It's easy to see why.
Let's start with the hiring streak. August was the 95th consecutive month in which American employers hired more people than they fired. This is the longest such streak on record and, in part, explains why we have 6.9 million unfilled jobs out there.
You see, those employment trends are creating new income for millions of families. The U.S. Census Bureau says last year was the first time the average American middle-class household earned more than it did the year before since 1999. That average household income came in at a record $61,372.
In other words, with the economy running in high gear, it's never been a better time to become self-employed – or to start a new small business, for that matter.
We see that reflected in the rise in power and income of independent workers. We're talking about folks like lawyers, accountants, and marketing and management consultants, as well as truck drivers, landscapers, real-estate agents, and sales reps.
Consider a study from Edelman Intelligence that says independents are trading in their W2s for 1099s in record numbers.
Titled Freelancing in America 2017, the comprehensive report found that 57.3 million people as of last year were technically self-employed, though many may work as independent contractors for the same firm for many years.
Urgent Briefing: From juvenile delinquent to #1 strategist in America (119 trades, zero realized losses). Once you see how this man makes money, you'll never want to invest the old way again. But I'll let you make that decision.
Growing three times faster than the official labor pool since 2014, independents will outnumber formal employees by 2027 according to the report, which was conducted for Freelance Union and Upwork, both pools for independent workers.
Self-Preservation Is Key
The report suggests that a surprising number of independents are motivated to give up a formal arrangement by simple self-preservation.
Edelman says 54% of U.S. workers believe their jobs may not exist in 20 years, falling victim to the impact of artificial intelligence, robotics, and automation.
By becoming freelancers, these people believe they can stay ahead of such threats and carve out careers in which they can respond quicker to big tech shifts. Some 65% of independents say they are updating skills to remain marketable, compared with 45% of employees who say the same thing.
And remember, many independents who file 1099 forms with the Internal Revenue Service as self-employed individuals own small businesses.
This group also is enjoying its halcyon days. The National Federation of Independent Business found last month that small-business optimism is at its highest ever in the 45 years it's been surveying members.
Add it all up and you can see that this is a great market for a tech leader that caters to this massive block of self-employed people.
Best-in-Class Products
That's exactly what makes Intuit Inc. (Nasdaq: INTU) a powerhouse in this field.
Yes, the software firm sells heavily to consumers with its famous TurboTax package. The best-known product in its class, TurboTax has more than 50 million users.
---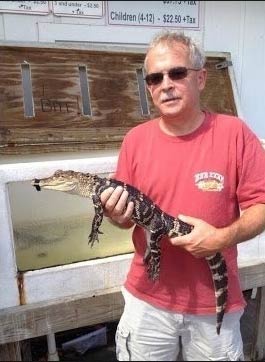 Tim is one of a kind in this industry
He grew up in abject poverty with three sisters and a single mother. He was a juvenile delinquent who did drugs and got arrested constantly. He worked as a struggling dishwasher for years and was barely able to afford clothing and food. In so many words – Tim came from NOTHING. But today, he's the most talented person in our entire industry. And it is my great honor to be able to share his work with you for the first time ever.
---
But Intuit also counts more than 5.5 million small businesses and self-employed people as clients with products like the accounting package QuickBooks. With QuickBooks, independents can track their banking, sales, expenses, taxes, reports, and more in a single dashboard.
The storied Silicon Valley leader really picked up the pace with self-employed clients beginning in 2014. That's when it launched QuickBooks Online Self-Employed.
It was a big hit with independents and is now one of the firm's fastest-growing products, counting 700,000 users. This helps explain why Intuit's self-employed and small-business unit grew 18% in its most recent quarter, compared with the year-ago period.
Intuit's own surveys show that the ratio of independents will rise to 43% of the workforce by 2020.
The company is clearly taking a cue from its customers. And it's all because of its highly popular financial app Mint. In 2013, the company noticed that users wanted to keep personal and professional expenses separate – and pounced on the market.
Now, Mint is gaining popularity with this user group. The cloud-based app allows users to track their bills, get alerts about upcoming bills, get credit checks, set and maintain budgets, and get tips on how to save money.
With these powerful packages, no wonder Intuit is doing so well and offers investors the chance to score outsized gains.
Consider that in its fiscal fourth quarter ended July 31, sales grew 17% from the year-ago quarter to $938 million. Even better, earnings per share doubled to $0.18.
And we can see the impact of that earnings growth on the stock's appreciation. Over the past two years, this tech stock is up more than 107%, beating the S&P 500 by nearly 200%.
In other words, this is more than just a great way to play the red-hot trend of self-employed individuals.
This is one of those dependable tech leaders that you can count on for the long haul to keep you squarely on the Road to Wealth.
Beyond the firing-on-all-cylinders economy, other job creators are brand-new, fast-growing economic sectors – like the legal cannabis industry.
The industry analysts at Arcview Market Research expect the sector to employ 467,000 full-time workers by 2022.
Now, After 11 Years of Searching…
11 years, 3 months, and 22 days.
That's how long I've been the publisher at Money Morning.
And every day during that period, I've searched high and low for the very best talent our industry has to offer – hedge fund managers, quant traders, financial software engineers, options experts, you name it.
But today, I'd like to introduce you to the newest member of our team.
His name is Tim and he is the only undefeated individual in this entire industry (that I know of).
This expert insight from MICHAEL A. ROBINSON originally ran in Strategic Tech Investor