Congratulations!
Click here to download your e-book, "The Ultimate Guide to Making Money with Options."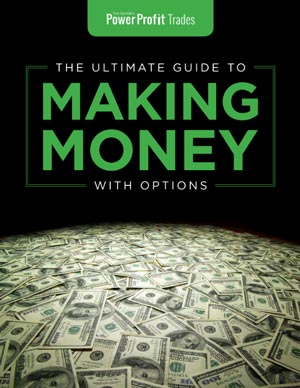 And here's the best part: You don't have to go it alone.
The author of this e-book, Tom Gentile, guides thousands of Money Morning readers through options trades every single day.
Just so you know, Tom...
... used options to go from a Home Depot stock boy to a self-made millionaire.
... has taught over 300,000 people how to trade options.
... is known as America's No. 1 Pattern Trader.
And now, Tom has recently revealed his secret to putting $4,328 in your trading account instantly - without investing a single penny up front.
To see how you could do it, too - and follow along with Tom's trades - just click here.