At an elevation of 22,000 feet, atop a 47-mile long glacier, lies the highest battleground on earth.
Two rival countries that control a combined 230 nuclear warheads have been fighting here for four decades.
These nations have positioned 650,000 troops along the border that separates them.
Dr. Kent Moors, an advisor to the National Intelligence Community and 27 world governments, including the United States, Russia, and China, says we have now reached a critical trigger point.
"Right now a very specific event is escalating concerning these nations," warns Moors. "Making matters worse, is that at this very moment we've got a major wildcard in play, too."
Dr. Moors says that Americans are wrong to think that they're safe from this conflict, which will have immense implications on America's financial and national security.
"Americans can't afford to stay in the dark about this," says Moors. "The Atlantic and Pacific Oceans do not act as some invisible wall that protects and insulates us from the outside world."
Editor's Note:

 In his new book, The Great Game: The Coming Face-Off For Global Supremacy, Dr. Kent Moors reveals the world-changing events that are currently taking place. For a limited time, Money Morning has made Dr. Moors' entire presentation available to readers. To view this special investigation and see how you can secure a FREE copy of his book, go here.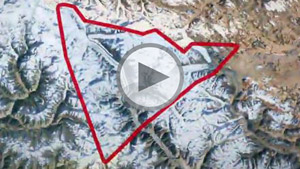 Dr. Moors has spent the past eight years on the front lines of this situation. He says that even though $20 trillion a year is spent insuring that these nations do not engage in nuclear war, we now have reached a tipping point.
Even worse, Moors believes the threat of global nuclear war is only one piece of a far-reaching geopolitical conflict that is quickly escalating.
Currently, measures are being taken to prepare for the worst-case scenario, which Moors says will impact every American.
"We're entering a period that could be volatile for our economy - for world economies... for the dollar and all currencies," says Moors. "Many nations could be on the verge of war. Many companies, bedrocks of Wall Street, could go bankrupt."
Editor's Note:

 As a courtesy to readers, Money Morning is giving away copies of Dr. Moors' new book, The Great Game: The Coming Face-Off For Global Supremacy. Inside, Dr. Moors details the very real dangers Americans face, and what, if anything, can be done to prevent nuclear war. To see how you can reserve a FREE copy of Dr. Moors' new book, click here.