Markets hate uncertainty, and the novel coronavirus is dishing out plenty.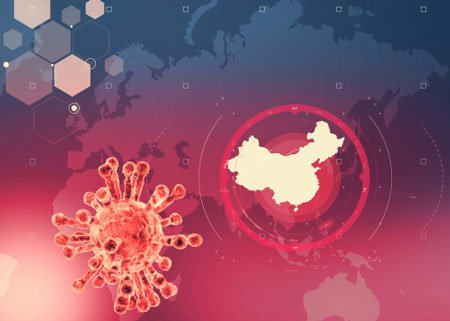 Nobody knows how long this epidemic will last, how far markets will fall, or how big the impact on the global economy will be.
What we do know is there are steps you can take to protect your money from a market so volatile it can give you whiplash, multiple times in a single day.
Here are three ways to lower your risk and even set yourself up to profit.
(1) Hedge Your Portfolio with Inverse Funds
Hedging is like portfolio insurance. It doesn't prevent negative events, but it can minimize their impact on your money.
One way to hedge is to buy specialized inverse exchange-traded funds. They gain value when their correlating index loses value.
Money Morning Chief Investment Strategist Keith Fitz-Gerald recommends the Rydex Inverse S&P 500 Strategy Fund (RYURX), which rose 9% the last week of February, when the S&P 500 fell a jaw-dropping 11.5%.
Other inverse funds to consider include the ProShares Short Russell200 (RWM), which climbed 9.9% the same week.
Keep in mind that inverse funds are short-term plays. When markets recover, they will decline in value.
(2) Go Bargain Hunting - but Use a Stock Screen
Many quality companies are "on sale" right now. But recklessly buying the dip without having a plan can set you up for gut-wrenching losses.
Keith suggests putting a small amount of money - a few hundred dollars, or 1% of your cash on hand - toward a buy list drawn up using a risk-based approach.
Of course, that rule of thumb changes in a volatile market, when trailing stops are triggered.
If the market's freefall means you've been stopped out of certain stocks in your portfolio, you'll likely have more money to work with here.
That still doesn't mean you should rush back in, though. Reevaluate those stocks, and if the original reasons you bought are still sound, keep them on your list.
Here's one screen Keith recommends:
Market capitalization more than $1 billion
Altman Z-Score* greater than 2
Yield greater than S&P 500 average
Dividend payout ratio less than 60%
Dividend growth more than 5% over the last five years
At least two years in a row of dividend hikes
*The Altman Z-Score is a formula used to predict a company's probability of going bankrupt. You can read more about it here.
Running stocks through this screen will help you find quality companies with enough liquidity and growth to withstand sharp market downturns.
(3) Buy Smart with Dollar-Cost Averaging
Now that you have your buy list, don't go all in at once. Maintain your discipline. Keith recommends using dollar-cost averaging, which he calls "the most powerful wealth-building tool for buying low."
With this strategy, you invest a set amount of money in a stock at regular intervals, regardless of price.
This means you might buy more shares at a lower price one month, and fewer shares at a higher price another month. Regardless, you're investing the same amount of money each time.
Dollar-cost averaging achieves two important goals:
(1) It takes emotion out of the equation. You don't try to decide when to buy - you invest automatically.
(2) It lowers your cost basis over time. Because this technique forces you to buy more when prices are low, your average price per share drops.
If one month your stock is trading at $50, and the next at $51, and the next at $48, your cost basis would be $49.66.
Dollar-cost averaging is a great technique for lowering your risk and setting yourself up for profits at the same time.
You can learn more about it - and see an example of how it works - in this essential read: "The Game Is Buy Low, Sell High - and This Tool Will Help You Win Every Time."
Keith was way ahead of the crowd on the dangers of the coronavirus.
Back in January, he warned that it posed a serious threat to the entire globe. This was when the obscure virus was still isolated in Wuhan, China.
At the time, most people in the West couldn't even fathom this might have a direct impact on their money, let alone their daily lives.
That wasn't his first prescient call, either. He also spotted the dot-com crisis long before most financial "experts" saw it coming.
Keith's decades of market experience - and his determination to level the playing field between Wall Street and "the little guy" - make him uniquely qualified to show everyday investors how to safeguard their money and build their fortunes.
In his twice-weekly Total Wealth publication, that's exactly what he does.
He tracks the biggest profit trends and shows readers how to use the best tactics to trade those trends, all while slashing risk to the bone.
In fact, he has risk management down to a science. That's more critical than ever right now.
Total Wealth just might be your best defense against today's market uncertainty - and it's completely free.
To get all of Keith's updates sent to your inbox as soon as he releases them, click here to automatically subscribe to Total Wealth.