Money Morning's goal is to help you make investing profitable, which is why we're bringing readers an exclusive Rick Rule interview on June 1. After this interview, a fortunate group of our readers could have a shot at making a $492,120 windfall.
This Rick Rule interview is free and will be broadcast on Thursday, June 1, at 1:00 p.m. Eastern. He and editor Matt Ward will discuss a collection of lucrative opportunities that he's already negotiated and show you how you can take part in them.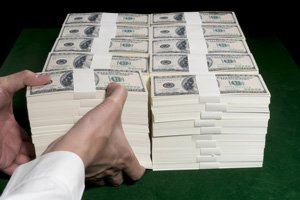 We believe this could produce billions in profits for investors who get in on the ground floor.
However, you need to RSVP in advance to this event so the opportunities that will be presented won't pass you by.
We're going to provide you with all the details so you can sign up in just a bit. But first, we want to make sure our readers know more about this legendary investor.
Who Is Rick Rule? One of the Most Successful Investors in Modern History
On Wall Street, Rule is known for having the "Midas Touch."
Video
Exclusive Rick Rule Interview Preview
He's brokered incredible opportunities with massive returns, including:
10,614% on Arequipa Resources…
7,900% on Pan American Silver…
7,400% on Tenke Mining…
6,567% on Aurelian Resources…
Impressive? Absolutely, but that's nothing compared to one of the greatest investments in the last 100 years. Just from Paladin, Rule made a rare profit of 99,900%.
You can't afford to miss this opportunity, which will take place on Thursday, June 1, 2017, at 1:00 p.m. Eastern.
To take part, you must RSVP here.
Follow Money Morning on Twitter and Facebook.