The Federal Reserve is almost certainly going to raise interest rates this week, and that means investors will closely watch the stock market's reaction. While we don't expect a stock market crash to happen, investors should know how to protect their money in case the market drops...
Overwhelming odds suggest the Fed will raise rates at the June 13-14 FOMC meeting, with 99.6% of the market expecting an interest rate hike, according to CME Group's FedWatch Tool.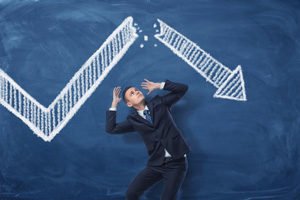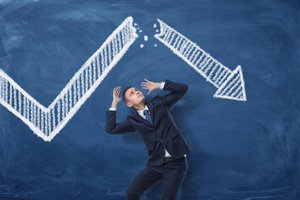 However, if the Fed doesn't raise rates, it could cause investors to panic as the Fed didn't do what was expected. Stock prices could fall as investors search for safer investments.
And if things don't go as planned, it's always prudent to have portfolio protection...
Unexpected Events Can Create a Stock Market Crash
Investors weren't expecting Britain to leave the European Union (EU). So when the results showed Britain voted to leave the EU on June 24, 2016, the Dow Jones Industrial Average plummeted 590.29 points to an intraday low.
And it's not just foreign events that cause stock prices to suddenly drop...
After the Fed raised rates on Dec. 14, 2016, from 0.25%-0.5% to 0.5%-0.75%, the Dow fell 128 points to an intraday low. But it wasn't this specific rate hike that caught investors off guard.
What caused the sell-off back in December was the Fed announcing its expectations to raise rates three times in 2017, two or three times in 2018, and three times in 2019.
Urgent: For only the third time in 20 years, a metal more rare and more exotic than gold is about to make stock market history. And it's poised to make early investors a lot of money. Get the full story.
After only raising rates twice between 2006 and 2016, investors were not prepared for the aggressiveness.
Now, the markets are expecting the Fed to be more aggressive because economic data is looking more positive. The unemployment rate was 4.3% in May 2017, the lowest it has been since May 2001. Also, investors are optimistic that President Donald Trump's tax cuts and his $1 trillion infrastructure plan will bolster the economy.
While these previous drops weren't stock market crashes, they show that investors react negatively to the Fed's meddling or unexpected events. While we don't expect it to happen, a sudden sell-off could spiral into a stock market downturn.
And if that happens, investors can protect their portfolios with these two investments...
Be Prepared Before a Stock Market Crash
[mmpazkzone name="in-story" network="9794" site="307044" id="137008" type="4"]
During times of economic uncertainty, the demand for precious metals like gold and silver increases, which can send prices higher. Owning these metals can help protect your money if stocks fall.
Editor's Note: You can also protect your money from a stock market crash with these "Unstoppable Trends."
For example, on the day of the Brexit vote (June 23), silver traded for $17.74 an ounce. Following the vote, the price of silver climbed to $20.24 by July 3. That was a 14.09% gain in less than two weeks, and it could have offset any losses investors took when stock prices were volatile.
However, gold and silver price gains in 2017 won't be contained to just one-day events. While owning gold and silver can help protect your money in the event of stock market volatility, they are a profitable investment in their own right...
Video
3 Catalysts Will Drive Gold Prices in 2017
Money Morning Resource Specialist Peter Krauth has bold price predictions for the precious metals.
By the end of 2017, Krauth projects gold prices will reach $1,400. That's a potential profit of 10.61% from today's price of $1,265.70.
For silver prices, Krauth has an even more bullish prediction...
By the end of 2017, he projects silver prices will reach $22. From today's prices of $16.76, that's a potential profit of 31.26%.
Must Read: A completely unique gold play is forming in the markets. And it's so rare that it's only the third time in 20 years that it's happened. If you get in now, you could see a share of upwards of $13 billion in cash windfalls. Read more.
Follow Money Morning on Twitter @moneymorning, Facebook, and LinkedIn.