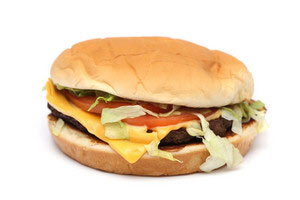 The Chipotle stock price has plummeted 36.82% in the last six months, but the Mexican restaurant chain hopes a new venture in the burger industry will turn its luck around.
According to Bloomberg, Chipotle Mexican Grill Inc. (NYSE: CMG) filed a trademark application in March for the name "Better Burger." This may seem like good news for the Chipotle share price, but this new burger chain is just covering up one of Chipotle's biggest long-term problems.
But before we get to that, here's everything you need to know about Chipotle expanding beyond burritos and tacos…
Chipotle is known for its flagship store. But it also owns two restaurant chains you might not know about: ShopHouse and Pizzeria Locale. ShopHouse is a Southeast Asian-inspired food chain that first opened in Washington, D.C., in 2011. There were 10 ShopHouse restaurants as of April 2015.
Chipotle invested in fast-casual pizza concept Pizzeria Locale in 2013. It currently has two locations in Colorado, one in Cincinnati, and one in Missouri.
According to spokesman Chris Arnold, the company always believed that its approach to serving fresh food and customized ingredients could be replicated across a variety of foods.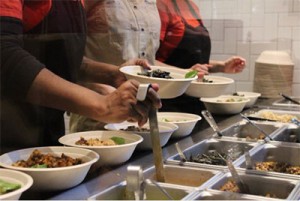 In fact, if you're a Chipotle restaurant patron, you would be very familiar with how to order food from ShopHouse.
At ShopHouse, you start off by selecting a base of rice or noodles, a choice of meat or tofu, a vegetable, a sauce, and then garnishes.
While Chipotle hasn't shared specific details yet, the trademark for "Better Burgers" lets us know it's moving into the burger business. The hamburger industry is very competitive with a handful of fast-casual competitors, such as Five Guys Burgers & Fries and Shake Shack Inc. (NYSE: SHAK). But the burger market can offer more profits than Mexican fare.
According to research firm Technomic Inc., U.S. sales at limited-service burger chains were $76.9 billion in 2014. Mexican fare earned $19.7 billion in the same time.
There are no known details yet on how Better Burgers will operate. But the focus will be on fresh ingredients and customizable options. The company should reveal more details as locations are chosen.
While Chipotle's burger venture could be a new source of revenue, there is a bigger-picture problem investors can't ignore. Here's what's really going to move the CMG stock price…
Chipotle Stock's Biggest Long-Term Problem
All the way back in November 2015, Money Morning Technical Trading Specialist D.R. Barton warned investors that the CMG share price would be extremely volatile.
"In the intermediate term, I don't like Chipotle," Barton stated on FOX Business in November.
At the time of Barton's appearance, CMG stock was trading for $554.46 per share. This morning, CMG opened at $455.60. That's a 19.28% loss in less than six months.
Barton warned investors that previous E. coli outbreaks from other chains can have long-term consequences. In 1993, 623 people contracted E. coli from Jack in the Box, and four children died. In 2006, 71 cases of E. coli were reported from Taco Bell customers.
Not surprisingly, it took a long time for these restaurants to regain the confidence of their customers. Barton noted in the video that same-store sales for Taco Bell and Jack in the Box dropped for over half a year after the outbreaks.
Now the same exact thing is happening to Chipotle restaurants…
Although five people in Seattle reported cases of E. coli after eating at Chipotle in July 2015, widely spread cases began in October. From October 2015 to February 2016, over 1,550 people fell sick.
According to Chipotle, store sales were down 36.4% in January. In February, store sales were down 26.1%. The U.S. Centers for Disease Control and Prevention declared that Chipotle's E. coli outbreaks were over in February, but the decline in store sales show customers still aren't ready to trust Chipotle.
Analysts at Thomson First Call have a one-year price target of $483.17 on the CMG stock price. At its opening price of $455.60 this morning, that's a potential profit of only 6%. That's not a big enough reason to take on the risk of owning Chipotle stock.
While Barton likes CMG in the long term, he believes Chipotle stock is currently too risky to own. The E. coli outbreaks may be over, but there's no way to gauge when consumers will trust Chipotle again.
The Bottom Line: The Chipotle stock price may seem more appealing today because of the company's planned venture into the burger industry. But Chipotle still hasn't regained the trust of customers, as store sales fell 36.4% and 26.1% in January and February, respectively. While it may seem like CMG shares are trading at a discount, Chipotle stock is still extremely volatile.
Jack Delaney is an associate editor for Money Morning. You can follow him on Twitter and follow Money Morning on Facebook.
The Uber IPO Anticipation Is Quickly Building… It's no surprise that investors are eagerly waiting for the opportunity to invest in the world's highest-valued startup. And the ride-hailing service just made a huge expansion announcement that will drive the hype to atmospheric levels. Here's why Uber's recent announcement is one of the reasons it will become one of the biggest IPOs in history…