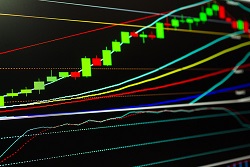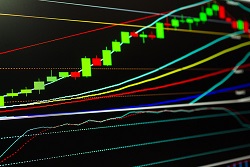 This morning, the Dow Jones Industrial Average is pushing higher after an incredible week that saw the markets hit a fresh round of record highs following the U.S. election.
On Friday, the Dow Jones hit another closing high as investors continued to show increased optimism over the economic ramifications of a Trump presidency. The Dow added another 39 points, although the S&P 500 dipped. The markets are coming off their best week since 2011 after the Republican Party swept the executive and congressional branches of government. Though all of President-elect Trump's policies remain uncertain, the markets largely anticipate he will initiate tax reform. Meanwhile, biotech stocks surged thanks to official confirmation that Democrats would not be able to set price controls on products.
Let's take a look at last Friday's stock market numbers:
Dow Jones: 18,847.60; 39.72; 0.21%
S&P 500: 2,164.42; -3.06; -0.14%
Nasdaq: 5,237.11; 28.32; 0.54%
Now, here's a look at today's most important market events and stocks, plus a look at Monday's economic calendar.
What's Ahead for the Dow Jones Industrial Average Today
The Dow Jones Industrial Average projected another 49-point gain as the "Trump trade" continues to push the markets toward 19,000. A huge story in pre-market hours is that Treasury yields are soaring thanks to Trump's infrastructure spending proposal. Investors anticipate that his "$1 trillion over a 10-year period" infrastructure stimulus plan he discussed last week could push inflation higher, a decision that could force the Federal Reserve to raise rates at a much faster pace than in the last four years.
Don't Miss: Get the Best Investing Research Today to Grow Your Money
It'll be another busy day of speeches from members of the Federal Reserve as investors turn their attention from the national election to next month's FOMC meeting. The central bank has not raised interest rates since December 2015. Instead, it has regularly teased the possibility of a hike only to pull the football away at the last second like Sally in a Charlie Brown comic strip. With global growth slowing and a new president about to enter the White House, the markets still expect the Fed to increase rates next month. According to CME Group's FedWatch Tool, the markets project an 85.8% probability that the Fed will raise its benchmark rate.
Money Morning's Technical Trading Specialist D.R. Barton predicts when the Fed will raise interest rates - and how investors can prepare.
Gold prices have been falling again in today's session as the U.S. dollar strengthens and the odds of a rate hike increase. Despite the recent downturn, investors should anticipate an uptick in gold prices during the Trump presidency. Here's why.
The price of oil is back near a three-month low under $43 for a barrel. Crude prices are falling again as worries accelerate that OPEC's global production deal set in September could quickly fall apart before the global oil cartel meets in Vienna, Austria, later this month. On Friday, OPEC announced that it hit a new monthly production level in October and forecast an even greater supply output than the one projected last week by the International Energy Agency. The expected output has investors picturing another massive global glut like the one earlier this year that drove crude prices under $30 per barrel.
The WTI crude oil price today slipped 1.4%, while the Brent crude oil price dipped 1.%.
The big story this morning is the ongoing transition between the Obama administration and the administration of President-elect Donald Trump. According to reports, Reince Priebus has been named chief of staff in the Trump White House. The head of the Republican National Committee had said last week he had no conversations about the role leading up to the election. However, on the day after the election, he acknowledged that he would likely fulfill any request from the incoming president to join his executive team. Meanwhile, Trump has selected Steve Bannon, the Trump campaign CEO and executive chairman of Breitbart News, as White House chief strategist and senior counselor.
Priebus isn't the only Republican leader generating headlines. Money Morning offers the latest insight on the insiders and loyalists likely to join the Trump cabinet. You'll never believe who could be the Secretary of the Interior.
Stocks to Watch Today, Nov. 14, 2016
In deal news, Samsung Electronics Co. Ltd. (OTCMKTS: SSNLF) announced it will purchase electronics firm Harman International (NYSE: HAR) in a deal worth about $8 billion. Samsung aims to improve its standing in automotive electronics technology business in the deal. The company is still reeling from a public relations nightmare involving exploding Galaxy Note 7 devices that caused a series of fires and a massive product recall.
Look for additional earnings reports from Advance Auto Parts Inc. (NYSE: AAP), ESCO Technologies Inc. (NYSE: ESE), Guidewire Software Inc. (Nasdaq: GWRE), Zoe's Kitchen Inc. (NYSE: ZOES), Woodward Inc. (NYSE: WWD), TransDigm Group Inc. (NYSE: TDG), InterOil Corp. (NYSE: IOC), and DXP Enterprises Inc. (Nasdaq: DXPE).
Today's U.S. Economic Calendar (all times EST)
Week Bill Announcement at 11 a.m.
Three-month Bill Auction at 11:30 a.m.
Six-month Bill Auction at 11:30 a.m.
Dallas Federal Reserve Bank Robert Kaplan Speaks at 1:20 p.m.
Richmond Federal Reserve Bank President Jeffrey Lacker Speaks at 4:30 p.m.
San Francisco Federal Reserve Bank President John Williams speaks at 6:30 p.m.
Up Next: The Subprime Auto Loan Market Is About to Collapse - Here's How to Profit
Follow Money Morning on Facebook and Twitter.