In Dow Jones news today, the markets were flat as investors take a wait-and-see approach to Thursday's vote on the repeal and replacement of the Affordable Care Act.
Video
Healthcare & the Stock Market
Let's look at the numbers from Wednesday for the Dow, S&P 500, and Nasdaq:
Dow Jones: 20,661.30; -6.71; -0.03%
S&P 500: 2,348.44; +4.43; +0.19%
Nasdaq: 5,821.64; +27.82; +0.48%
Now, here's a look at today's most important market events and stocks, plus a preview of Thursday's economic calendar.
Dow Jones News Today: Dow Flat as Investors Await Congressional Vote on Healthcare
The House of Representatives will vote on a new law to replace the Affordable Care Act (aka Obamacare). However, the passage of the law remains uncertain given increased opposition from members of the Republican Party. The Freedom Caucus of the GOP has said it will oppose the bill unless the language changes dramatically.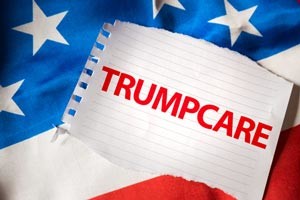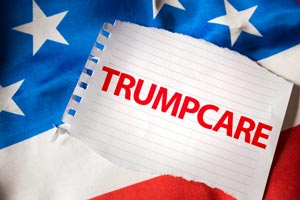 This vote has become a major concern for the markets, as the Republicans chose to engage on the healthcare bill instead of focusing on income and corporate tax reform, financial and energy deregulation, or a major infrastructure bill. These policies have been drivers of optimism in the markets in recent months and would likely have a far greater economic impact on domestic growth than the replacement and repeal of the healthcare law.
Must See: This Great Depression-era "secret" helped transform two teachers into millionaires. Read more…
In the latest gold investing news, gold prices hit a three-week high as equities continued to face pressure. Following the U.S. Federal Reserve's decision to raise interest rates last week, the central bank and many of its members have failed to commit or provide clues into the timing of the next rate hike. For months, investors were under the impression that the central bank would raise interest rates at least three times in 2017. However, the Fed's indecision now raises some concerns about the economy and the market's recent downturn. All eyes will be on a speech by Fed Chair Janet Yellen Thursday. Here's how to profit on gold ahead of Yellen's speech.
Crude oil prices hit a four-month low after the Energy Information Administration reported that U.S. crude inventories continue to outpace analyst expectations.
Trending: Even the Best Big Oil Stocks Can't Beat These Small Companies
The WTI crude oil price today dipped 1.8%, while Brent crude fell 1.1%. Money Morning Global Energy Strategist Dr. Kent Moors explains the real problems behind the recent decline in crude oil prices. Here's what you should know about crude prices.
But the big story today is Sears Holding Corp. (Nasdaq: SHLD).
Shares of the iconic retailer fell more than 12% after the company said that its own survival is in doubt in a regulatory filing. The company has experienced a decade of sharp sales declines and financial losses. Now, it appears that the stock could very well go bankrupt in the months ahead.
At Money Morning, we've been talking about the financial and social pressures on brick-and-mortar retailers for years.
Here are seven reasons why the probability of bankruptcy is now around 100% for Sears.
Stock Market News and Top Stocks to Watch Today: March 22, 2017
Thursday's U.S. Economic Calendar (all times EDT)
Jobless Claims at 8:30 a.m.
Federal Reserve Chair Janet Yellen speaks at 8:45 a.m.
Bloomberg Consumer Comfort Index at 9:45 a.m.
New Home Sales at 10 a.m.
EIA Natural Gas Report at 10:30 a.m.
Kansas City Fed Manufacturing Index at 11 a.m.
Three-Month Bill Announcement at 11 a.m.
Six-Month Bill Announcement at 11 a.m.
52-Week Bill Announcement at 11 a.m.
Two-Year FRN Note Announcement at 11 a.m.
Two-Year Note Announcement at 11 a.m.
Five-Year Note Announcement at 11 a.m.
Seven-Year Note Announcement at 11 a.m.
Minneapolis Federal Reserve Bank President Neel Kashkari speaks at 12:30 p.m.
10-Year TIPS Auction at 1 p.m.
Fed Balance Sheet at 4:30 p.m.
Money Supply at 4:30 p.m.
Robert Kaplan Speaks at 7 p.m.
Must Know: Seven Ways to Tell If Your Gold Is Real
Follow Money Morning on Facebook and Twitter.