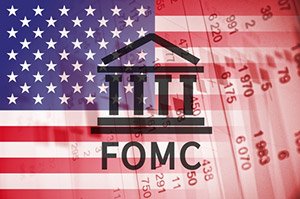 In Dow Jones news today, the Dow pushed higher as investors wait for the Federal Reserve to release minutes from its March meeting.
Let's look at the numbers from Tuesday for the Dow, S&P 500, and Nasdaq:
Dow Jones: 20,689.24; +39.03; +0.19%
S&P 500: 2,360.16; +1.32; +0.06%
Nasdaq: 5,898.61; +3.93; +0.07%
Today's market highlights:
Richmond Fed President Lackeradmits he was source of Medley leak and offers resignation.
JPM CEO Jamie Dimon calls for regulatory changes in letter to shareholders.
S. trade deficit declines after export levels hit two-year high, while oil prices press higher.
Investors prepare for Friday's jobs report and key summit between President Donald Trump and Chinese President Xi Jinping.
Now, here's a look at today's most important market events and stocks, plus a preview of Wednesday's economic calendar.
DJIA Today: Dow Ticks Higher as Investors Await Trump-Xi Meeting
The Dow Jones gained 39 points as investors continued to await the upcoming meeting between Chinese President Xi Jinping and President Donald Trump. The meeting is set to kick off Thursday. Topics of discussion will likely include bilateral trade, North Korea's political uncertainty, and the South China Sea.
Must See: Trump's Secret Weapon Set to Foil China's Master Plan
Financial stocks lagged as investors are increasingly questioning the Trump administration's ability to get tax reform and deregulation enacted in the months ahead. This morning, JPMorgan Chase & Co. (NYSE: JPM) CEO Jamie Dimon made headlines after he called for deregulatory efforts by leaders in Washington in a letter to shareholders. That sentiment was echoed in a statement by Bank of America Corp. (NYSE: BAC) CEO Brian Moynihan, who said that U.S. home buying would pick up if Congress improved the environment for financial lenders.
Shares of JPM added 0.3%, while BAC stock dropped 0.6%.
Video
Stock Talks with Bill Patalon
Gold pricespushed higher thanks to a weakening dollar and increased concerns about geopolitical security. The yellow metal added 0.3% and topped $1,258.00 per ounce. Money Morning Resource Specialist Peter Krauth sees the price of gold rising to $1,400 by the end of the year. Here are the two factors that are poised to send gold prices higher.
Oil prices were ticking higher as traders anticipate that U.S. inventory levels fell last week. The expectations offset news that Libya's western production fields have returned to normal output after a one-week disruption. Later this afternoon, the American Petroleum Institute will provide an unofficial update on crude inventories. Tomorrow, the Energy Information Administration will provide the official report.
The WTI crude oil price today added 1.5%, while Brent crude gained nearly 1.9%. The uptick in crude prices pushed shares of Exxon Mobil Corp. (NYSE: XOM) up 0.2%, while Chevron Corp. (NYSE: CVX) added 0.7%.
But the big news was happening at the Federal Reserve. Richmond Federal Reserve Bank President Jeffrey Lacker has admitted he failed to disclose discussions on information regarding the central bank's stimulus plans to advisory firm Medley Global Advisors. He immediately announced his resignation. "My conduct was inconsistent with Federal Reserve policies," Lacker said in a statement.
The news ends an embarrassing chapter for the central bank as it had been under criticism for the leak for several years. In addition, it exposes real concerns the central bank had about the leak of private discussions before the release of public minutes dating back to 2010.
Stock Market News and Top Stocks to Watch Today: April 4, 2017
Shares of Caterpillar Inc. (NYSE: CAT) added more than 2% on news that Goldman Sachs Group Inc. (NYSE: GS) had added the heavy equipment manufacturer to its "Conviction Buy" list. The investment bank said it believes heavy machine companies are poised for a strong recovery. The company would significantly benefit from any plans by the Trump administration to unveil a massive infrastructure program to rebuild bridges, roads, and other parts of the nation's grid.
Top Story: First Marijuana ETF Hits the Market - Should You Buy?
Shares of Ralph Lauren Corp. (NYSE: RL) fell close to 5% after the company announced plans to slash jobs and close down its flagship New York City retail location. The firm will shut down its Polo shop on Fifth Avenue and several other offices and stores as it aims to cut back on costs. The firm is working diligently to create a global e-commerce platform to help capture market share. However, it's just another bad sign for brick-and-mortar retail and for the 1,000 people who will lose their jobs as consumers shun physical retail.
Wednesday's U.S. Economic Calendar (all times EDT)
MBA Mortgage Applications at 7 a.m.
ADP Employment Report at 8:15 a.m.
Gallup U.S. Job Creation Index at 8:30 a.m.
PMI Services Index at 9:45 a.m.
ISM Non-Manufacturing Index at 10 a.m.
EIA Petroleum Status Report at 10:30 a.m.
FOMC Minutes at 2 P.m.
Dallas Federal Reserve Bank President Robert Kaplan speaks at 8 p.m.
Must Read: This Great Depression-era "secret" helped transform two teachers into millionaires. Read more...