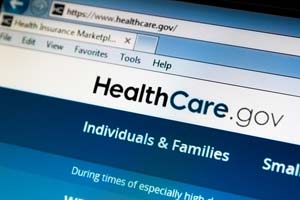 In Dow Jones news Monday, investors weighed the Trump administration's plans for financial and regulatory reforms in the wake of its failed healthcare reform push last week.
Global markets were also in the red as investors worry the Trump rally could be coming to an end.
Despite the downturn, volatility remained mute. The CBOE Volatility Index (VIX) - commonly referred to as the markets' fear gauge - was slightly down on the day.
Let's look at the numbers from Monday for the Dow, S&P 500, and Nasdaq:
Dow Jones: 20,550.98; -45.74; -0.22%
S&P 500: 2,341.59; -2.39; -0.10%
Nasdaq: 5,840.37; +11.64; +0.19%
Now, here's a look at today's most important market events and stocks, plus a preview of Tuesday's economic calendar.
Dow Jones News: Market Slumps as Investors Doubt the Trump Agenda
Friday's defeat of healthcare reform could have a profound impact on President Trump's other pressing priorities. President Trump's team wants to engage in corporate tax reform by August. However, economists anticipate that a lack of healthcare reform - and the expected fiscal savings that would accompany it - would make it harder for President Trump to fulfill his campaign promise to reduce the U.S. corporate tax rate down to the 15% he promised.
Want to Make Money? Here's how to make over $100,000 starting with a small amount of money... rolling stocks over and over again. Click here for this proven investing method...
The news hammered banking stocks. Shares of Goldman Sachs Group Inc. (NYSE: GS) fell more than 1% and were a large drag on the Dow Jones. Meanwhile, shares of JPMorgan Chase & Co. (NYSE: JPM) and Bank of America Corp. (NYSE: BAC) were both down on the day.
In addition, investors are having doubts about the timing of a potential infrastructure program to "rebuild America." Steel stocks were hit the hardest due to increased pessimism. Shares of AK Steel Corp. (NYSE: AKS) were slightly down, and shares of United States Steel Corp. (NYSE: X) dropped 1.62%.
Gold prices hit a one-month high thanks to a downturn in the dollar and a shift by investors from equities to safety. The U.S. dollar hit its lowest level since November and set off alarms over the stability of the U.S. economic recovery.
Trending: Top Marijuana Stocks to Watch This Week
Investors will continue to listen to statements from members of the U.S. Federal Reserve this week in order to find clues about the timing of the next interest rate hike. Chicago Federal Reserve President Charles Evans and Dallas Fed Bank President Robert Kaplan spoke this afternoon. But markets seemed more interested in the statements planned by Fed Chair Janet Yellen at a conference tomorrow.
Oil prices were falling again as markets grow increasingly concerned that OPEC may not extend its deal to cap excessive production. The rumors come at a time that markets are deeply concerned about rising U.S. production levels and increased inventories.
The WTI crude oil price today dipped 0.4%, while Brent crude oil prices were flat.
Video
Should I Invest Like Carl Icahn?
But the big story no one talked about in the mainstream press was the Saudi Aramco IPO.
If you're following the Saudi Aramco IPO, you know that this will be the largest IPO of all time and that the Saudi state-owned energy giant will immediately become the largest publicly traded company by market capitalization overnight. Some are expecting the market cap to surpass $2 trillion.
Which stock exchange will receive the rights to bring this massive firm public, the New York Stock Exchange (NYSE) or the Nasdaq? We answer that question (and more), right here.
Stock Market News and Top Stocks to Watch Today: March 27, 2017
Tuesday's U.S. Economic Calendar (all times EDT)
International Trade in Goods at 8:30 a.m.
Redbook at 8:55 a.m.
S&P Corelogic Case-Shiller HPI at 9 a.m.
Consumer Confidence at 10 a.m.
Richmond Fed Manufacturing Index at 10 a.m.
State Street Investor Confidence Index at 10 a.m.
Four-Week Bill Auction at 11:30 a.m.
52-Week Bill Auction at 11:30 a.m.
Kansas City Federal Reserve Bank President Esther George speaks at 12:45 p.m.
Dallas Federal Reserve Bank President Dennis Kaplan speaks at 1 p.m.
Five-Year Note Auction at 1 p.m.
Must Know: Seven Ways to Tell If Your Gold Is Real
Follow Money Morning on Facebook and Twitter.