In Dow Jones news today (Friday, March 31), the index fell over 65 points as the first quarter of 2017 came to a close. Banking stocks slumped and contributed most to the day's decline.
Video
Stock Talks with Bill Patalon
Let's look at the numbers from Friday for the Dow, S&P 500, and Nasdaq:
Dow Jones: 20,663.22; -65.27; -0.31%
S&P 500: 2,362.72; -5.34; -0.23%
Nasdaq: 5,911.74; -2.61; -0.04%
Today's market highlights:
Exxon Mobil Corp. (NYSE: XOM) fell 2%, leading the downturn on Friday for the Dow Jones.
Saudi Aramco is prepared to become the world's largest public company.
Crude prices closed at $50.60 on news of a rising production rig count.
The Nasdaq posted its best quarter since 2013.
Gold prices have had their best quarter in a year thanks to rising geopolitical uncertainty.
Don't Miss: America's richest investors are pumping millions of dollars into penny stocks - and we found a way to get behind their exact same trades for a chance at life-changing profits. Read more...
Now, here's a look at today's most important market events and stocks, plus a preview of Monday's economic calendar.
DJIA Today: Dow Slides as Banking Stocks Weigh; Oil Prices Remain Mixed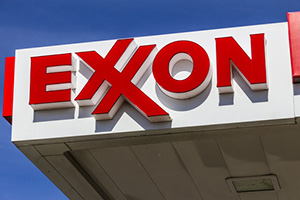 Trending: What to Know About Airbnb Stock before the IPO Date
Despite the weak first quarter, investing in oil is going to be hugely profitable in 2017. But don't get tricked into buying some of the most popular stocks on the market. That's why we break down a list of the stocks you must avoid this spring. Money Morning Global Energy Strategist Dr. Kent Moors explains that making money in oil doesn't mean investing in Big Oil companies. And Moors has insight on one oil-producing region that will produce $1 trillion in wealth for savvy investors in the years ahead. Check it out, right here.
But the big story today is the price of gold. Gold prices had their best quarter in a year due to increased geopolitical uncertainty. The precious metal added 0.2% today to top $1,250 per ounce. Despite a recent interest rate hike by the Federal Reserve, gold prices have added nearly 4% since mid-March. Money Morning Resource Specialist Peter Krauth has just released his latest insight on gold prices for 2017. Be sure to learn how you could make a double-digit profit on gold before the end of the year, right here.
Stock Market News and Top Stocks to Watch Today: March 31, 2017
Monday's U.S. Economic Calendar (all times EDT)
PMI Manufacturing Index at 9:45 a.m.
ISM Manufacturing Index at 10 a.m.
Construction Spending at 10 a.m.
New York Federal Reserve Bank President William Dudley speaks at 10:30 a.m.
Four-Week Bill Announcement at 11 a.m.
Three-Month Bill Auction at 11:30 a.m.
Six-Month Bill Auction at 11:30 a.m.
Gallup US Consumer Spending Measure at 2 p.m.
Richmond Federal Reserve Bank President Jeffrey Lacker speaks at 5 p.m.
Up Next: The Best Stocks to Buy for Mega-Profits in 2017
Follow Money Morning on Facebook and Twitter.